Taylor Swift sings for children at Hasbro Children's Hospital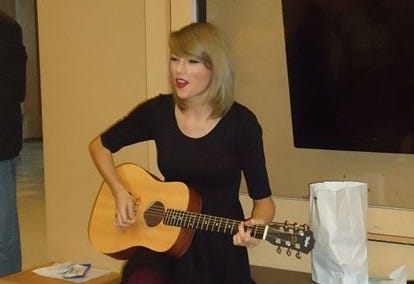 By: Dee DeQuattro
Email: ddequattro@abc6.com
Twitter: @deedequattro
According to Hasbro Children's Hospital children were surprised on Monday after country singer Taylor Swift made a surprise visit to the Hospital.
Swift spent five hours inside the hospital singing to children in different units.
The hospital posted on their Facebook page:
A huge THANK YOU to the amazingly sweet and talented Taylor Swift who visited Hasbro Children's Hospital today! Taylor spent lots of time visiting with our young inpatients at the hospital today, and even played a song for the kids on our 6th floor med/psych unit. It was such a special day for a lot of our kids, and we are so thankful to Taylor and her dad for choosing to spend their time with us and put smiles on so many faces!