"Bearded Bandit" Robs TD Bank in Warwick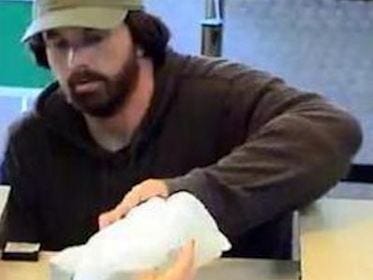 By Chris Sheppard
Twitter: www.twitter.com/abc6
WARWICK, R.I. – Warwick Police say the man who robbed TD Bank in Warwick Saturday afternoon was the "Bearded Bandit", wanted for six other robberies in Rhode Island and one in Massachusetts.
Police say that around 3:52 p.m. Saturday afternoon, he held up the TD Bank at 2625 West Shore Road in Warwick.
Warwick Police told ABC6 News Sunday that the bandit made off with around $2000 in cash.
According to police, this robbery played out in a similar fashion to the bandit's other robberies. Police say he walked into the bank, did not display a weapon, and demanded cash.
No arrests have been made by police at this point.
ABC6 News will have more details as this story develops.
Warwick Police are asking anyone with information on this robbery or the "Bearded Bandit" to call Warwick Police Department at 401-468-4200.