Teacher of the Year celebrates Thanksgiving by giving away vegan turkey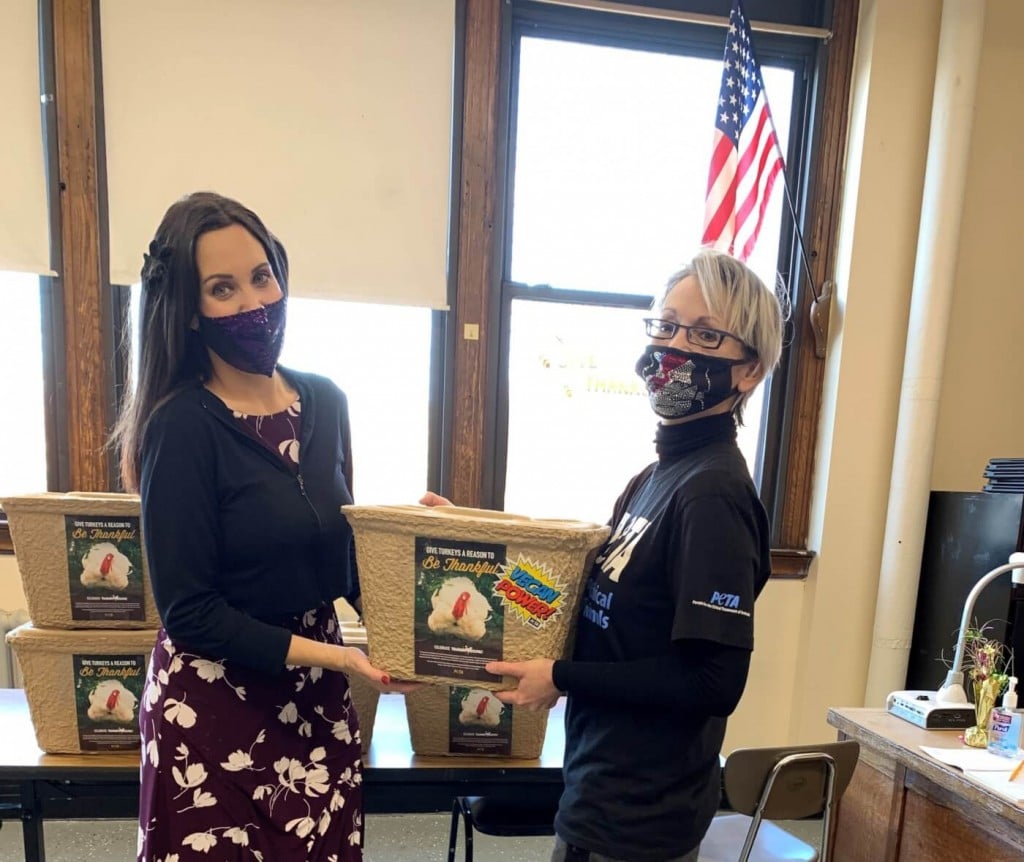 PROVIDENCE, R.I. (WLNE) – Earlier today, November 19, 25 students who go to Roger Williams Middle School brought home ready-to-roast vegan turkeys, provided by their teacher Laura Barlow. She was chosen as TeachKind's 2021 Teacher of the Year, TeachKind is a division of PETA's humane education department.
Barlow wants to show her students how easy a meat-free Thanksgiving is by giving out roasts provided under PETA's ThanksVegan campaign. She gave out the vegan turkeys as prizes in games her students played during the day.
Laura is accustomed to the vegan lifestyle and actively teaches animal rights issues in her classroom. She earned the Teacher of the Year title by incorporating animal rights into plays, handing out vegan meals, and helping her students boost creativity with topics like animal adoption, and bullfighting.
"Kids love animals, and once they realize that turkeys love their families, feel pain and fear, and value their own lives, they're eager to leave these gentle birds off the holiday table," says PETA Senior Director of Youth Programs Marta Holmberg. "Families are facing so many challenges now, from post-lockdown learning to rising supermarket prices, and PETA and TeachKind are honored to give Laura Barlow's students and their families a break by helping them enjoy a delicious ThanksVegan meal."