Teachers undergo training to help students struggling with trauma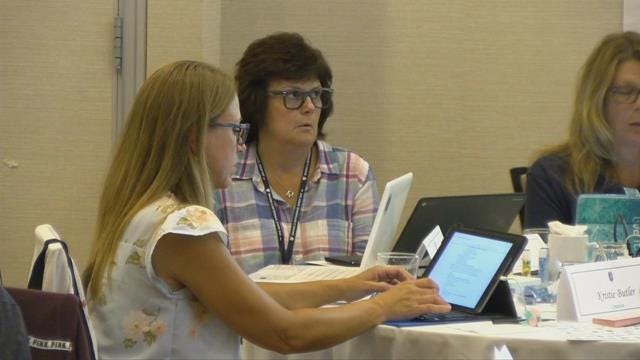 By: Ellie Romano
Email: ERomano@ABC6.com
Twitter: @ERomanoABC6
PROVIDENCE, R.I. (WLNE) – As the start of another school year quickly approaches, teachers in Rhode Island are undergoing a new type of training. They're learning how to help students struggling with trauma.
"The student may be living in poverty, they may not be living in a home, they may not have had breakfast that day," said Colleen Callahan with the Rhode Island Federation of Teachers and Health Professionals (RIFTHP).
RIFTHP had been planning on bringing the trauma education classes to Rhode Island, but pushed up the date after Johns Hopkins released its scathing report on Providence Schools.
"Working in an urban district, there are things coming at you all day long that students need support with," said Tricia Bowler, a teacher at Providence Schools.
She and other teachers in the district have been requesting trauma training for a while now. They want to be able to properly identify when a student may be dealing with a traumatic experience and how to help.
"This is the work teachers struggle with because it's not cut and dry," said Bowler.
Callahan said a withdrawn student or a student acting out may be struggling with trauma.
"That student may need some quiet time, or a buddy, or some time with the teacher," said Callahan.
Teachers from Providence, Pawtucket, Cranston, Central Falls, Coventry, West Warwick, Woonsocket, and Johnston participated in the class.
The participating teachers will take what they've learned back to their districts to teach other staff members how to properly address trauma.
Another workshop on trauma will be scheduled sometime in October.
© WLNE-TV 2019