Teachers union speaks out against field trip policy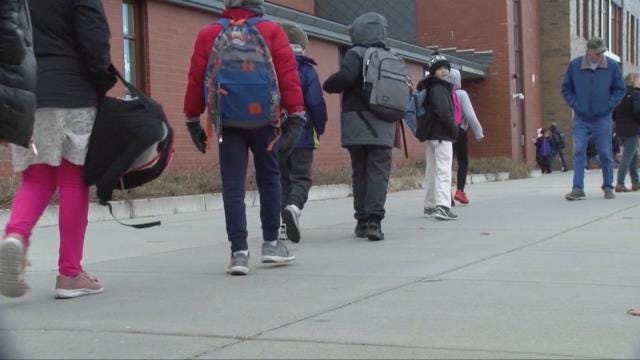 By News Staff
Email: news@abc6.com
Twitter: @ABC6
PROVIDENCE, R.I. (WLNE) – The Providence Teachers Union is speaking out about the Department of Education's decision to not allow school to charge for field trips and other school activities.
At the end of April the Rhode Island Department of Education issued a "guidance document" barring school districts from charging students any fees for school-sponsored events.
The guidance was issued in response to an inquiry from the East Greenwich school committee, and its effects have been felt on campuses across the state.
According the providence teachers union, a number of planned field trips have been canceled in providence and across the state as a result of the decision issued in April by departing education commissioner Ken Wagner.
"Our teachers are very upset. They're disappointed", said Providence Teachers Union President Maribeth Calabro. "And the biggest thing is, how do we tell our kids?"
The guidance document reiterates existing state laws that say school districts are not allowed to charge fees for school-sponsored events.
Veronika Kot of Rhode Island Legal Services said to charge for school field trips and activities goes against the idea of equity.
"It discriminates against families and children who actually need those enrichment activities more than anybody else", Kot said.
The Teachers Union said most field trips are paid for. Bus fees that students and families are charged are not.
The Department of Education and the Rhode Island ACLU said there are other ways to make sure field trips are not eliminated. For starters, they said going forward school districts should look at budgeting
Calabro said in her 25 years, she's never had a student miss a field trip.
She said often times teachers pay out of their own pockets to cover bus costs.
No word yet on whether new education commissioner Angelica Infante-Green will continue to enforce the decision.
©WLNE-TV / ABC6 2019