Judge rules against union in lawsuit to delay start of in-person school in Bristol-Warren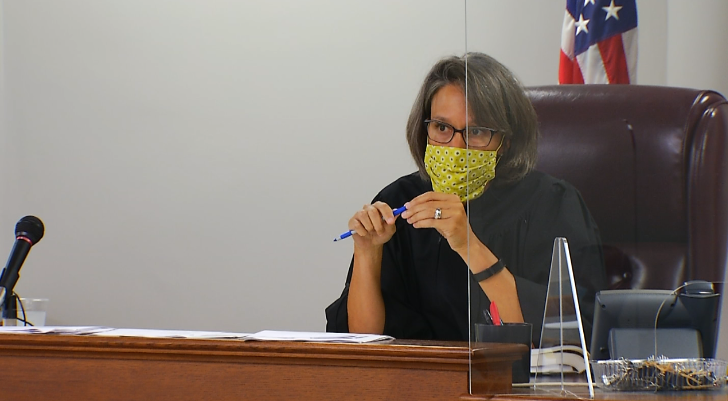 BRISTOL/WARREN, R.I. (WLNE) – A Superior Court judge ruled against the Bristol-Warren Education Association Friday after the union filed suit against the Bristol-Warren Regional School District to prevent schools from reopening in-person on Monday.
The union requested a temporary restraining order to delay the start of school, saying schools in the district are not safe to reopen.
The argument at Friday morning's hearing centered around a state law that requires school buildings to be given the green light by local fire chiefs, building inspectors, the Director of the State Department 0f Health and the Director 0f the State Department of Labor and Training before reopening.
Click here to read the court filings on this case:
Both attorneys for the teachers union and for the district agreed that notification was not received, but the district did get the OK to reopen from the Rhode Island Department of Education during the walkthroughs.
"Every safety measure that we requested to do, whether it was through the reopening plan or through the walkthroughs, have been complied with or are in progress," said Mary Ann Carroll, attorney for the district. "If they think there is a violation of that statute, then charge us with the $500 as a misdemeanor, but don't close our schools."
Judge Melissa Long sided with the district, saying the statute has nothing to do with COVID-19 safety measures. Long said delaying the start of school would harm students, especially those that struggle with distance learning.
"Our schools that will open on Monday are ready for students, and we expect to have a great day," said Bristol-Warren Superintendent Dr. Jonathan Brice.
Brice spoke to reporters following the decision, saying he was pleased with the ruling. He said the union's decision to file suit against the district did not represent all teachers.
"As school leaders and teachers and other staff, we're just ready for school to open so we can see our kids and focus on teaching and learning."
Executive Director of the National Education Association of Rhode Island, Robert Walsh, made it crystal clear that this ruling only applies to Bristol-Warren, and if other school leaders feel unsafe, they can follow suit.
"If there are districts in the state where the superintendent and the Department of Education would not certify that they would not be ready to go in compliance with the guidance, you might see districts choosing to come back here."
He said he hasn't heard of any other unions that are planning on filing a lawsuit against their district.
Bristol-Warren is planning on opening four schools Monday: Guiteras Elementary, Kickemuit Middle, Rockwell Elementary and Hugh Cole Elementary. High school students will report to Mt. Hope High School once a week.
Colt Andrews Elementary School will not reopen Monday, the school committee decided at their meeting Wednesday, pending an "in-depth cleaning and sanitation." A staff member tested positive for COVID-19 and eight staff members are in quarantine.
© WLNE-TV 2020