Teen Charged in Smithfield Crash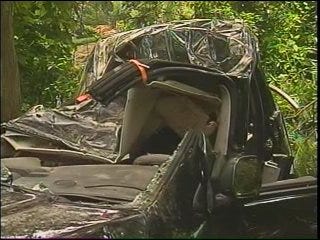 18-year old Kenneth Rosa of Cumberland is facing charges following Thursday's accident in Smithfield.
He's been charged with operating a vehicle without consent, 3-counts of driving to endanger, serious injuries resulting and
eluding police.
According to police, a be-on-the -lookout was issued for a stolen vehicle from Massachusetts. During a routine traffic stop, Smithfield police spotted the vehicle. The vehicle sped off and drove about a mile down the road when the accident occurred.
Firefighter had to extricate all the victims.
All the victims are at RI Hospital. The names of the other three have not been released.