Teen struck by car in Johnston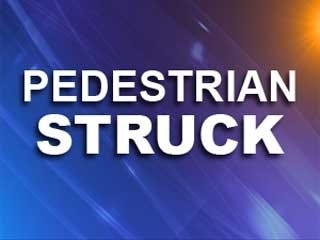 JOHNSTON, RI– A pedestrian wearing dark clothing was struck by a car while walking with three friends on Tuesday night.
Police say a 17-year-old male was struck by a Jeep Liberty at 7:45p.m. while attempting to cross the intersection of Rhode Island Ave. and the 400 block of George Waterman Road.
The victim suffered serious injuries and was transported to Rhode Island Hospital.
The cause of the crash remains under investigation. No charges have been filed.
The victim's name has not been released.