Teen with disabilities gets the prom of his dreams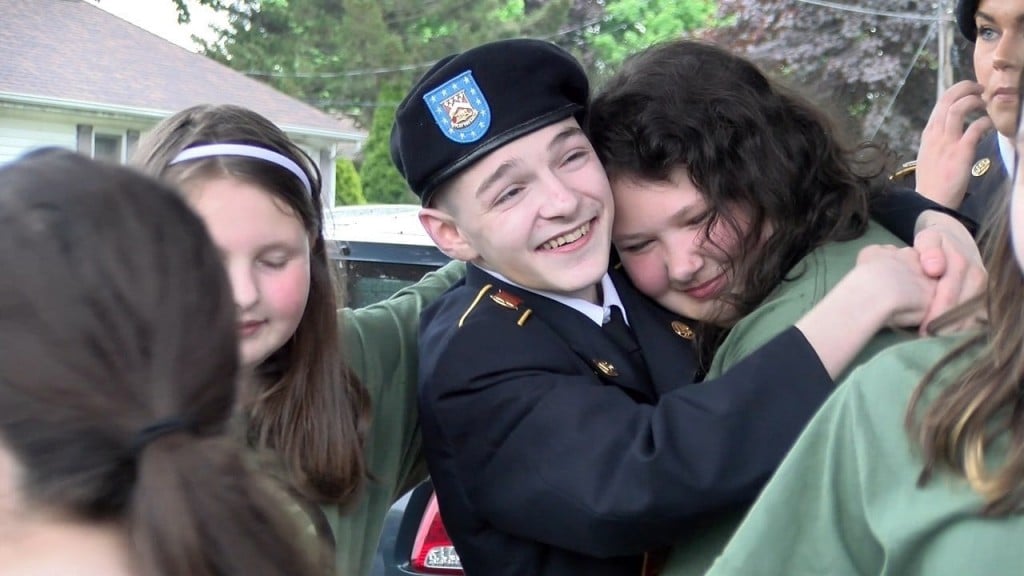 NORTH PROVIDENCE, R.I. (WLNE) — It's not every day that you see a military convoy for a high school prom.
But it's not every day that you meet someone like Tyler Gaumond.
"He's a good kid," said his father, David Gaumond. "He's the best kid I know."
Tyler is legally blind and autistic, but one thing that keeps him going is his lifelong interest in the military.
Even if Tyler won't be able to serve in the military, his dad wanted him to have a military experience for his prom.
He posted on Facebook asking if anyone could help with a military escort, and the response was overwhelming.
The Combat Veterans Motorcycle Association revved up its engines, an army–navy store provided a uniform, and the Rhode Island Army National Guard reported for duty.
"We said we'd make him one of us," said Jackie Charette of the Rhode Island Army National Guard. "And now we're all here today to support him. The greatest moment of Tyler's life, I think."
And though prom is a milestone in many young people's lives, this prom was a milestone for a whole community.
"I just want to thank everybody for doing what they're doing for him," said Tyler's dad. "Making his dreams come true."
"Everything he said when he was a little kid, is all coming true today," said Haley Messier, Tyler's stepmother. "It's absolutely amazing to see. He's going to be talking about this day for the rest of his life."
©WLNE-TV / ABC6 2019