Temporary restraining order filed over homeless encampment at R.I. State House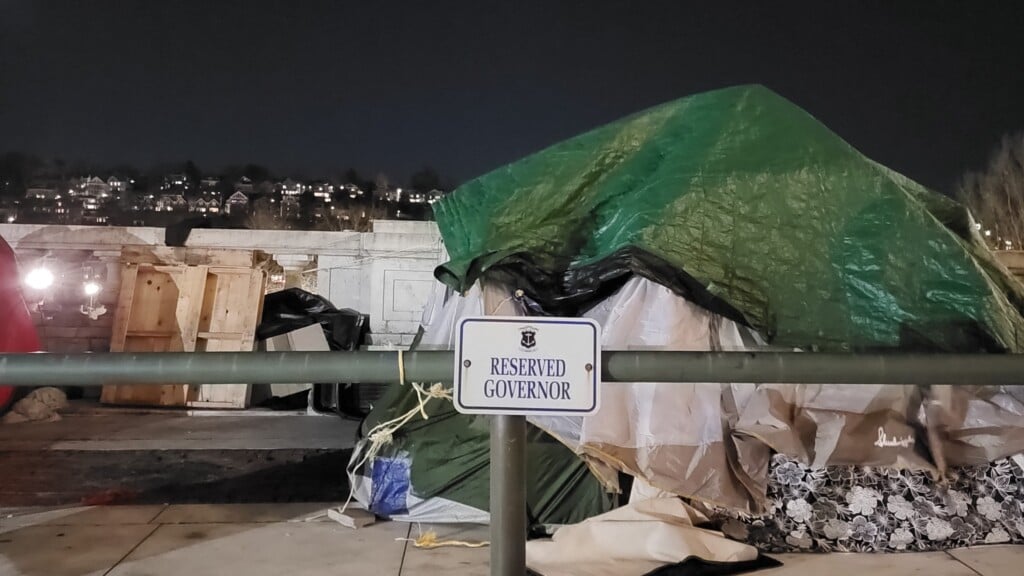 PROVIDENCE, R.I. (WLNE)– An injunction and temporary restraining order was filed over the homeless encampment at the Rhode Island State House Thursday.
A spokesman for Gov. Dan McKee confirmed their office was in receipt of the filings Thursday evening. No further details were made available.
The motion was filed this evening by attorney Richard Corley who argues the state is violating the first amendment rights for those camping out at the State House.
"These people are exercising their first amendment right to try and bring public awareness to the problem of the homeless people in Rhode Island," said Corley.
Eviction notices were handed out to those outside the statehouse Wednesday. They were told to vacate the premises by 9 AM. Friday.
Corley told ABC 6 Thursday, "I thought it was pathetic…  It looks like something less formal than my grandkids get when they bring stuff home– one in kindergarten one in preschool."
A representative for the governor's office said they spoke directly with 17 people in need of housing Wednesday and were able to accommodate seven of them the same day.
The representative said two more people were accommodated Thursday, with two additional expected to have a solution by the end of Thursday night.
A court hearing is expected Friday morning over the filings.