Tensions rise between Governor and Mayor over PTU contract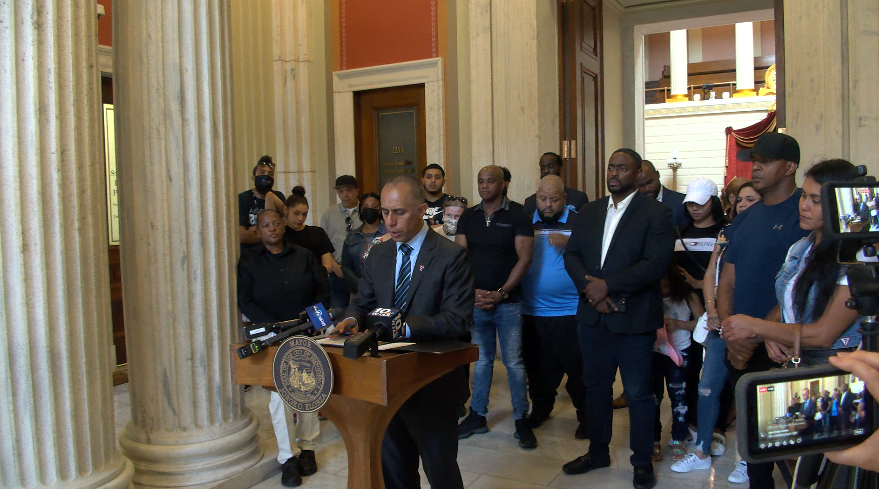 PROVIDENCE, R.I. (WLNE) – Tensions between Governor Dan McKee and Providence Mayor Jorge Elorza reached a boiling point as the Providence Teachers Union gets ready to ratify a new contract.
The Providence Teacher's Union will vote Friday night on whether or not to ratify the contract, but Mayor Elorza says people in the community have the right to know what's in it.
The State, the District, and the Union have reached a deal after hundreds of hours of contentious negotiations. Details of that deal have not been made public as both sides agreed not to discuss it until it's ratified.
Mayor Elorza has argued for transformational changes to be made, saying the current contract, "protects adults at the expense of children" and shuffles bad teachers from one school to another.
"This contract is going to govern our children's education for the next 50 and 60 years in the City of Providence. Our kids, their kids, and their grandchildren are going to be educated under this contract. We only get one chance to do this right and this is not a decision that can be made in secret without any engagement in the community," Mayor Elorza said. "We're here demanding that the community to have the opportunity to know what's in the contract and to be able to provide thoughts and input before it becomes official."
The Union's 1,900 members have been working without a contract since August.
According to the Boston Globe, a copy obtained of the contract includes "modest pay raises and a one-time $3,000 payment. It also gives principals more flexibility when hiring teachers and cracks down on the abuse of sick leave.
Governor Dan McKee defended the state's decision, saying the last time the Mayor negotiated a contract, the state had to take over because the schools failed.
"The Mayor making an issue out of this, it could be really disruptive and so I think it's important to take the high road on this one and I'll be as polite as I can be," Governor McKee said. "In the end, the goal is to help the students of Providence and the state is in control of those schools."
A spokesperson with the Providence Teachers Union told ABC 6 News:
"It is unfortunate that Mayor Elorza is choosing politics over progress by concerning himself with a contract in the District he gave away, without any fight, because he failed to negotiate a transformational contract.  We are not interested in his revisionist history nor are we interested in being his political football.  The PTU is committed to moving forward in the best interest of our children and their families.  We are focused on starting the new school year on a positive and productive note, supporting the social emotional and academic needs of our families.  PTU will not be distracted by the antics of politician that is upset about his inability to effectuate dividing the Union and pitting parents against teachers, it just not productive."
In a statement, RIDE said: "Specific details will be shared upon ratification per an agreement between parties involved."
ABC 6 News has reached out to the Mayor's office and Governor's office for comment. We are waiting to hear back.