Tenth annual "Ronnie's Ride" gives Cranston students scholarships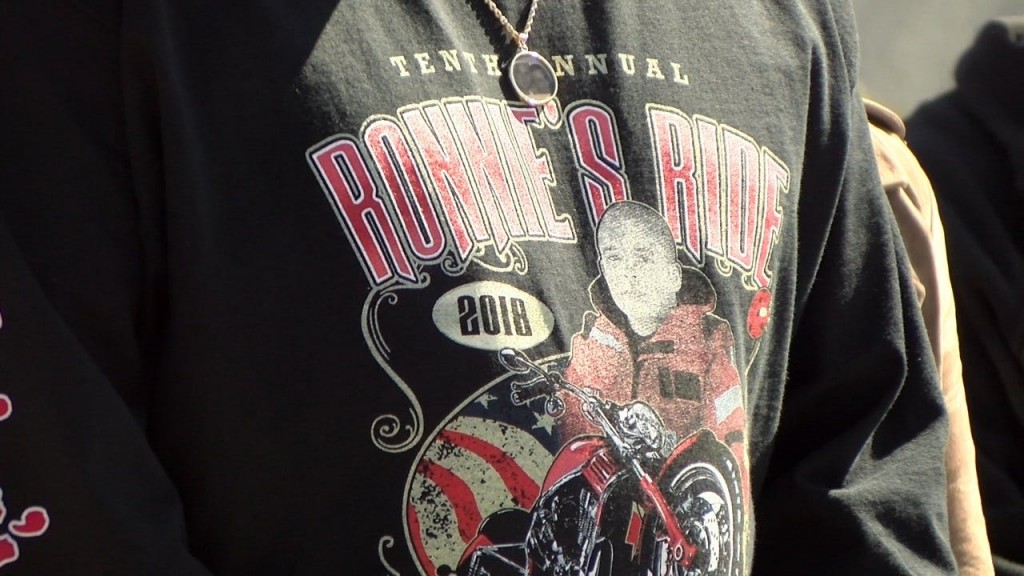 By: Chloe Leshner
cleshner@abc6.com
@ChloeLeshner
CRANSTON, R.I. (WLNE) — A coast guardsman killed in the line of duty honored 11 years after his death. His family keeping his memory alive by helping 20 Cranston students go to college.
Sunday was a milestone for the Cranston family, the 10th annual Ronnie's Ride in honor of Ronald Gill Jr., who was killed in 2007 while on duty in Puget Sound.
Three hundred motorcycles roar to life and set off on a 100 mile ride in memory of Ronald Gill Jr.
"I couldn't ask for a better kid. I was blessed to be fortunate enough to be his father," says Ron Gill Sr., his father.
He leads the way along with Gracie Gill, his granddaughter.
"I've been doing this my whole life, 10 years, almost 11," she says.
"Ronnie" died while he was deployed with the Coast Guard 11 years ago.
"She was born 6 months after he was killed so she never got to meet her dad so it's really important that we keep that part of his legacy alive," says Gill Sr.
The bikes headed to the Veterans Cemetery in Exeter for a ceremony by Ronnie's grave.
"[The pain] just never goes away. It's so great to see all these people here, police officers, a lot of veterans here paying that respect to Ronnie," says Gill Sr.
The memorial ride is just 1 way the foundation in Ronnie's name raises money to help Cranston high schoolers.
"The fundraiser gets kids scholarships for college because they never had the opportunity because maybe they didn't have enough money," explains Gracie.
This year tickets were sold out
"To grow to what it is a decade later, it is an amazing accomplishment," says Mayor Allan Fung.
And there's no plan of slowing down anytime soon, especially with Gracie, who's already so involved, ready to take over.
"Shes the spitting image, female version of Ronnie. She's just like her dad, exactly like him. All his idiosyncrasies, his quirkiness, shes got it all," says Gill Sr.
Over the years they've given more than 200 students scholarships. This year they'll hit a milestone, raising $300,000.
(C) WLNE/ABC 6 2018