Tesla CEO speaks on the final day of the NGA Summer Event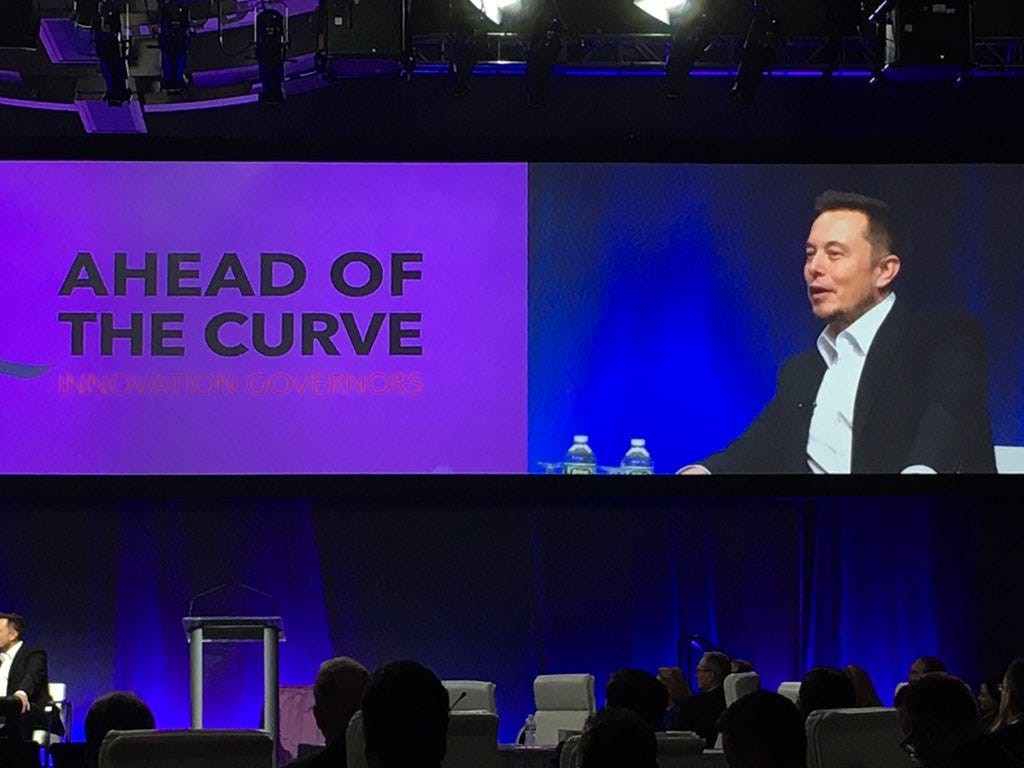 By: Chloe Leshner
cleshner@abc6.com
@cleshnerabc6
It's the final day of the National Governor's Association summer meeting in Providence and today much of the focus was on innovation. The keynote speaker at the final conference session was Elon Musk, the CEO of Tesla and Space X. He shared his thoughts on how governors can remain innovative and what he thinks the future holds.
Musk's focus, being innovative in energy and transportation, painting a picture of what he thinks the future of transportation could hold.

"Overwhelmingly things are electric, autonomous," says Musk. Even saying that in 20 years, cars will not have steering wheels.
Governor Gina Raimondo even meeting privately with Musk, talking about the impact technology is having on the economy and how to jump on that to create jobs in Rhode Island.

"Rather than saying things aren't going to change, they are going to change and that can be scary but its going to be okay because we're going to make sure we have jobs of the future in Rhode Island and you have the skills you need to get those jobs," says Governor Raimondo
Meanwhile just outside protestors were calling on the governors to take action on climate change, hopeful that they'll take Musk's ideas seriously.

"This guy is into solar energy, hes into new technologies that's his whole premise and we have to foster that through each and every state and the governors here have the ability to do that," says Paul Roselli with Climate Action Rhode Island.
Musk stepped down from President Trump's business advisory panel after Trump withdrew the US from the Paris Climate Accord and says its inevitable that the country will have to shift to a more sustainable way to consume energy.
"You only need 100 miles by 100 miles of solar panels to power the entire United States," says Musk.
Musk also urged the governors to be proactive when it comes to regulating artificial intelligence, saying that it could be a "fundamental risk" to human civilization.
©WLNE-TV / ABC6 2017