TF Green Airport takes another step closer to name change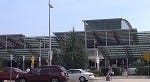 Zero turbulence coming from the House Corporations Committee on Tuesday, as a new bill will head to the full house for a vote that would change the name of TF Green Airport in Warwick.
The bill, introduced by House Majority Leader Joe Shekarchi, would change the name to Rhode Island International Airport.
The request for a name change came after Airport Corporation officials reached out to lawmakers asking for help turning around declining passenger numbers.
"Between 2005 and 2015, we lost 40% of our business at the airport," said Airport Corporation Spokesperson, Bill Fischer. "It's one variable of a dozen variables that will continue passenger growth."
Fischer said that April 2018 saw 70,000 more passengers go through the hub than the same time period in 2017.
The plan is to re-brand the airport so travelers have a better idea of where they are going.
"This is about positioning the airport as an economic driver," said Shekarchi. "At the end of the day, we want the airport to succeed."
Despite the potential for a name change, Fischer and Shekarchi said TF Green, a former governor and senator of the Ocean State, won't be going anywhere.
"His name will be very prominently mentioned as part of the Interlink, a multi-million dollar connection between the rail station and the airport," Shekarchi said.
Those waiting for friends and family at TF Green on Tuesday seemed to be in favor of the change.
"A lot of other towns and cities have international airports, why not Rhode Island," said Warwick resident Dave Evans.
The full house is expected to vote on the bill by the end of the week.