TF Green Hires Lawyer to Lobby on Runway Project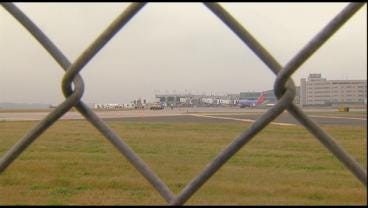 AP-RI–Airport Lobbyist-Runway,118
TF Green hires lawyer to lobby on runway project
Eds: APNewsNow.
WARWICK, R.I. (AP) – T.F. Green Airport has hired a Warwick
attorney to lobby members of the city council who have filed a
lawsuit challenging plans to extend the runway.
Rhode Island Public Radio reports (http://bit.ly/ru02j1 ) that
the Rhode Island Airport Corp. has retained K. Joseph Shekarchi
(Sheh-KAR'-chee) to try to negotiate a settlement with the Warwick
City Council. The council filed suit in federal court last month
over the Federal Aviation Administration's approval of the
extension project.
Critics say the FAA didn't do enough to consider health and
environmental threats posed by the project.
Business and labor groups have called on Warwick to withdraw the
lawsuit. They say challenging the federal government's decision
will delay an important economic development project.
(Copyright 2011 by The Associated Press. All Rights Reserved.)
AP-NY-12-13-11 0251EST