'Thank you! God Bless. Go Friars!': Cooley shares message to Friartown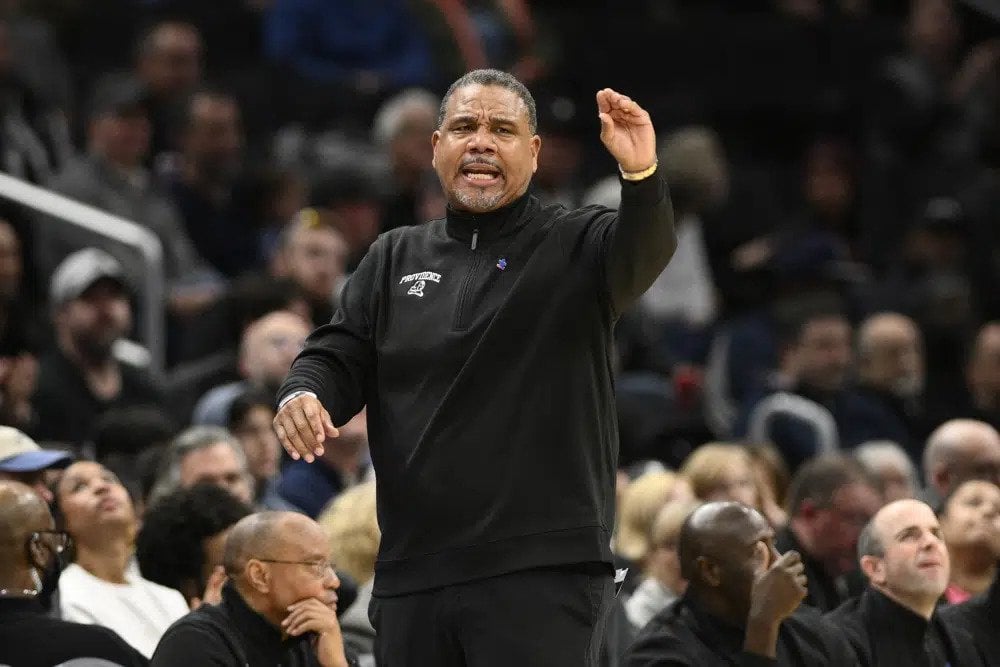 PROVIDENCE, R.I. (WLNE) — A day after being named the new men's basketball coach at Georgetown, former Providence College men's basketball head coach Ed Cooley shared a message to Friartown.
"FRIARTOWN! What a ride this has been. We created something so special for this school and this city when no one believed we could," he wrote on social media Tuesday.
During his tenure in Providence, Cooley, who's 53 years old, said that "we turned this program into one of the most special men's basketball programs in the country."
He went on to thank Friar fans, students, and players for "believing in us."
"Thank you for putting it all on the line each and every single game in black and white," he said.
Monday, Cooley left Friartown with a 242-153 record after 12 years and seven March Madness appearances with a total of three wins in the tournament.
However, his departure left many students feeling betrayed.
"It's salt on the wound for sure," one senior, citing Friday's loss to Kentucky in the NCAA Tournament, told ABC 6 News Monday. "What happened to, 'Us. We. Together. Family. Friars?'"
Earlier that day, Cooley's East Greenwich home was put on the market for $1.9 million.
"Thank you! God Bless. Go Friars!" Cooley concluded his tweet Tuesday.
The Hoyas will be Cooley's third team as a college head coach. Before Providence, he was at Fairfield for five seasons.
The Associated Press contributed to this report.