Thanksgiving cooking safety tips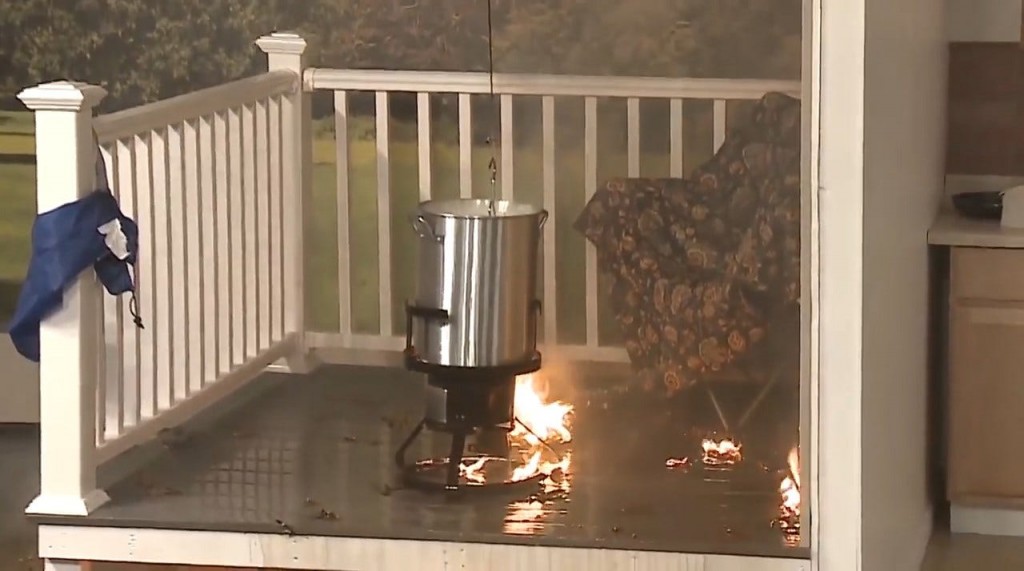 By: News Staff
news@abc6.com
PROVIDENCE, R.I. — As many families are preparing to gather around the dinner table for their Thanksgiving feast, local fire officials are reminding people to be cautious in the kitchen.
According to fire officials, cooking remains the number one cause of structure fires in homes and that number peaks during the holidays.
We all look forward to a big home cooked meal on a day like Thanksgiving, but oven fires are nothing to take lightly. In Rhode Island, fire crews have already responded to three oven fires and that number is very likely to rise.
Being safe in the kitchen on Turkey Day is crucial. As deep fried birds become more and more popular, fire officials warn there are a few key guidelines that need to be followed to prevent something from happening at your house.
"Make sure you have a fire extinguisher in your house, especially if you're deep frying a turkey. Make sure you know what you're doing. Keep it as far away from the house as you possibly can because that has serious potential to become very, very bad. Very quickly," said Lt. Joel Jacques; Lime Rock Fire Department.
Always keep an eye on whatever it is that you are cooking. In fact, distraction is one of the biggest issues with cooking fires.
If something gets out of control, do not be afraid to call the fire department because letting a smoking turkey turn into a full blown house fire, is certainly going to ruin your holiday.
©WLNE-TV / ABC6 2016