Thanksgiving is one of the deadliest holidays for drunk driving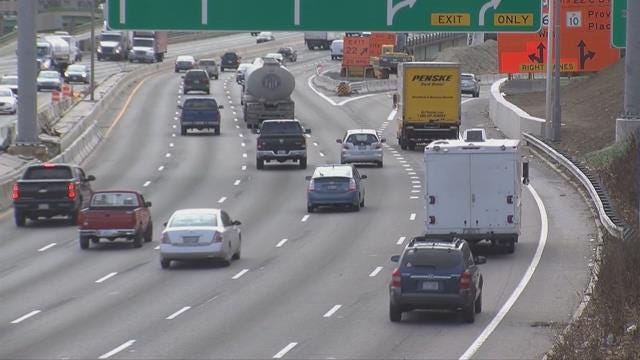 By: Ellie Romano
Email: ERomano@ABC6.com
Twitter: @ERomanoABC6
NORTH KINGSTOWN, R.I. (WLNE) – Police Departments across Rhode Island are increasing patrols for the Thanksgiving holiday weekend.
Thanksgiving Eve is considered one of the biggest drinking nights of the year. It's infamously known as "Blackout Wednesday."
It's also one of the busiest days of the year for travel. An estimated 2.5 million drivers will pass through New England this weekend, according to AAA.
State Police is rolling out a new traffic safety unit to make sure everyone gets to their destination safely.
The new Traffic Safety Unit adds five troopers to the streets at night. The team is specifically looking for impaired drivers. The unit's goal is to bring the number of deadly crashes down to zero.
"Everyone comes home for 'Friendsgiving' and they go out to bars and restaurants and may have too much to drink. That's where we come into play," said Sgt. John Gadrow with RISP's Traffic Safety Unit.
His unit launched earlier this month and in just two and a half weeks the team made 43 suspected DUI arrests.
"It's scary to say that we have that many impaired drivers," said Sgt. Gadrow.
The National Highway Traffic Safety Administration predicts more than 450 people will die in a car crash during Thanksgiving weekend.
"That's a very sobering statistic," said Colonel James Manni with RISP.
Last year, there were 53 deadly crashes in Rhode Island.
©WLNE-TV/ABC6 2019