The City of Woonsocket cracking down on illegal dumping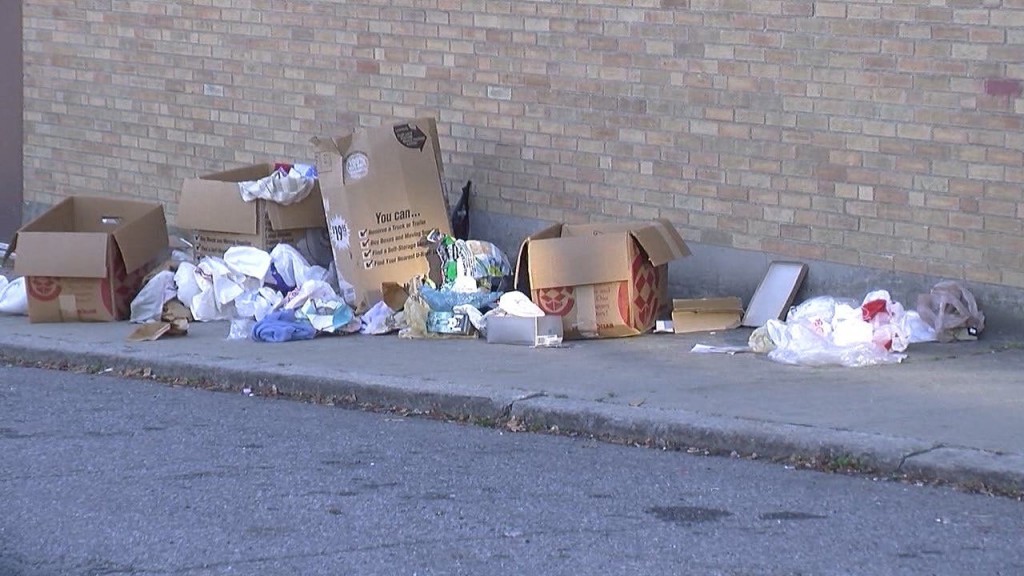 By Ana Bottary
abottary@abc6.com
@anabottary
Trash bags and empty boxes lay outside the Salvation Army in Woonsocket, despite signs saying it's illegal to dump trash or leave donations after business hours.

"It's not good for business, I mean because out-of-towners come in and see junk all over the place, you know?"Says Bob Astro.

Astro is the owner of Barbra's restaurant, located across the street from the Salvation Army. He says he and his staff are at the restaurant early each day, and see everything that happens before the thrift store opens.
"People just don't want to pay to get rid of their stuff, so they come out at night and drop it there. Then all of the scavengers come out and go through it and it's a big mess over there,"says Astro.
Within the last couple of weeks, the city has taken notice.
"The mayor insists on having clean streets in public spaces, and was very disturbed by the dumping that she was seeing there occurring at the end of the weekend, sometimes early in the morning,"says Special Projects Manager, Joel Mathews.

Mathews says by city request, the Salvation Army has put up video cameras and extra signage to stop people from breaking the law. They're also working with the cities police to add extra enforcement.
"The mayor has asked the chief of police to have his officers make routine drive by's to make sure dumping is not occurring,"says Mathews.
Currently the fine for illegal dumping is up to $500 dollars. Astro says the extra precautions being taken, are needed.
"If they can catch them, that's better. That's good," he adds.
(c) WLNE-TV 2015