'The Conjuring'-RI Based Film #1 at the Box Office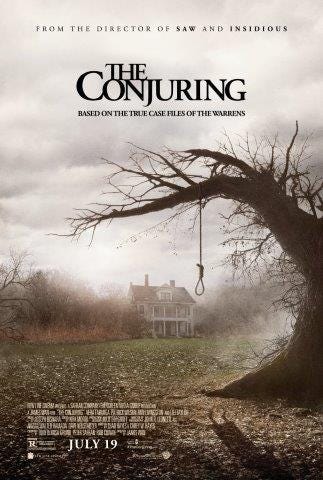 HARRISVILLE, RI- A Rhode Island family's experiences in a haunted house takes the top spot at the box office. The Conjuring scared up nearly $42 million in ticket sales this weekend.
The movie tells the story of the Perron family and their encounters with the supernatural inside their Harrisville home in the 1970s.
Andrea Perron was 12 at the time; the oldest of five daughters.
Perron is excited that the movie has done so well.
"There's a little bit of Hollywood in here; you need to understand that the whole story is in the books. But, I'm satisfied with that because I know that the story is available to the world and so they'll get some idea of what happened to us in the film but when they read the books they'll know everything," said Perron.
Andrea Perron has written two books on the encounters and is working on a third.
© 2013 WLNE-TV
——–
PHOTO: The real PERRON sisters CINDY, NANCY, APRIL, CHRISTINE, and ANDREA with (front row l-r) actors MACKENZIE FOY, HAYLEY McFARLAND, KYLA DEAVER, JOEY KING, and SHANLEY CASWELL on the set of New Line Cinema's supernatural thriller "THE CONJURING"
Photo by Michael Tackett