The Diocese of Providence mourns death of Pope Benedict XVI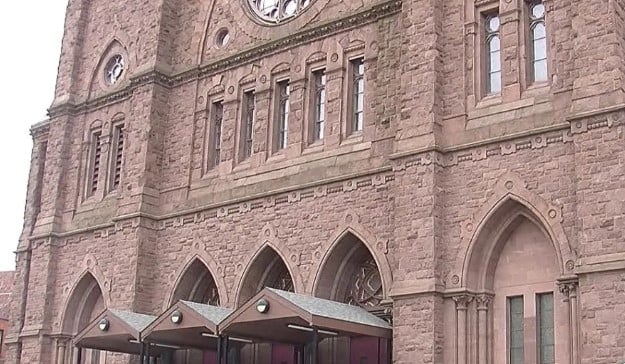 PROVIDENCE, R.I. (WLNE) — The Diocese of Providence's Bishop Thomas Tobin spoke Saturday morning on the death of Pope Benedict XVI at the Cathedral of Saints Peter and Paul.
"Pope Benedict was a world-class theologian who loved seeking and speaking the truth, and he taught the faith of the Church with the moral authority and doctrinal clarity so sorely needed today," said the bishop.
Bishop Tobin continued to say Pope Benedict's charity, compassion, and gentle leadership, will be his lasting legacy.
Members of the Diocese of Providence prayed for the "peaceful repose of his immortal soul."
"May Almighty God open wide the gates of heaven to Pope Benedict and grant him a blessed reward of eternal peace and joy in the company of the Virgin Mary and Saint Joseph, and with all the saints and angels in the kingdom of heaven," the bishop said.
A memorial mass will take place at the Cathedral of Saints Peter and Paul on Jan. 5 at noon.