The Disappearing Snowstorm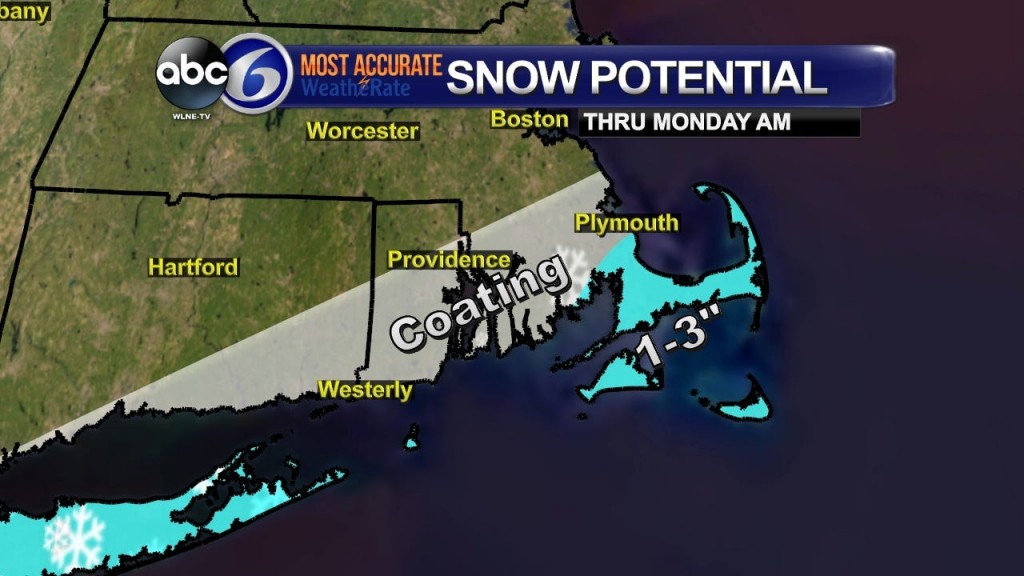 Light snow showers are expected into Monday morning, especially south and east of Providence, where a coating to an inch of snow is possible by late morning. The snow should be out of the Providence area soon after daybreak, but it could last into the late morning hours from the South Coast toward the Cape/Islands. Clouds will decrease into the afternoon, with cold highs in the mid 20s. Winds will be from the north at 10-15 mph, creating wind chills from 5° to 15° throughout the day.
Expect clearing skies Monday night, with diminishing winds and frigid lows from 5 to 10 above.
Tuesday looks mostly sunny to start, with increasing afternoon clouds. It will be cold, but not windy, with highs in the mid 20s.
A bit warmer Wednesday and Thursday, with mostly cloudy skies and highs in the lower to mid 30s, and we could hit 40° by Friday.
Kevin Coskren, ABC6 StormTracker WeatherTeam