The do's and don't's of game day at Gillette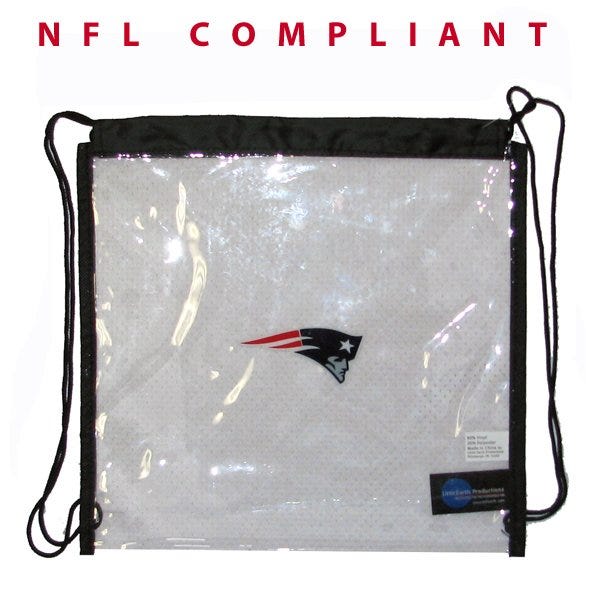 Olivia Cianci
news@abc6.com
Football season has begun, and with the start of the new
season comes the start of more NFL policies. If you plan on going to Gillette
to see the Pats this year, familiarize yourself with what's allowed within the
stadium so you don't find yourself watching the game from your mobile phone.
While some of the items on the prohibited list are no-brainers, others might
surprise you.
Prohibited Items:
-Camera cases, binocular cases, laptop bags, backpacks,
duffel bags, purses or any other kind of carry item
-Alcoholic beverages
-Weapons of any kid (including knives)
-Food or drinks (unless you're in possession of a letter
signed by the Director of Operations, Kelly
Way)
-Illegal drugs or substances
-Coolers or containers (including cans and bottles)
-Umbrellas
-Fireworks or pyrotechnics
-Animals (except for service animals assisting the disabled)
-Strollers or baby seats
-Folding/stand alone chairs
-Noisemakers, bullhorns, or air horns.
-Balloons or beach balls
-Seat cushions
-Any other item deemed inappropriate by stadium management
The list of items actually allowed within the stadium is
much shorter.
Acceptable Items:
–Only gallon sized clear
freezer bags, NFL authorized clear bags measuring 12″ x 6″ x 12″, women's
clutch not to exceed 7″ x 4″ x 2″ (approximately the size of a hand), and clear
plastic bags carrying only purchases made at the stadium ProShop.
-Still cameras, but not video cameras.
-Small electronics such as cell phones, personal digital
assistants, small transistor radios, iPads, small TV monitors, and audio
recording equipment. Some may have to be turned off during inspection
-Binoculars
-Flags with poles less than two feet in length
-Banners (however some may be prohibited due to size or
content)
Don't let your prohibited items ruin your game day.