The Fight To Keep Taunton State Hospital Open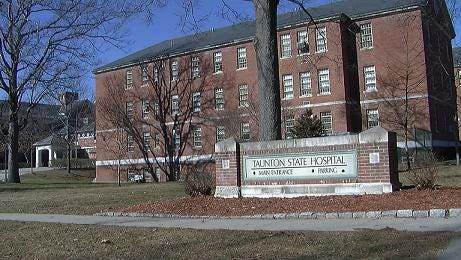 A hospital that's been caring for the mentally ill for more than 150 years, could be finished. Budget problems could force The Taunton State Hospital to close by the end of the year. Patients and workers would end up going to two different facilities in Massachusetts.
The Taunton State Hospital serves the mentally ill of Southeastern Massachusetts, Cape Cod, and the Islands. The Department of Health wants to close the facility and transfer patients and workers to facilities in Worcester and Tewksbury. The move is expected to save tens of millions, but one senator says the savings will severely damage the states mental health system.
The Taunton State Hospital has been caring for patients with mental illnesses since 1854.
Alex Subenko vows his step-son is alive because of the hospital.
Subenko says, "I can't say enough about this hospital, they've done miracle work on him."
Subenko says his 39-year-old step-son has Schizophrenia and attempted suicide two years ago. He's been a patient at Taunton State ever since. Subenko says the thought of him being transferred somewhere else is terrifying.
"All the doctors, everybody knows these doctors. The patients know them very well, they trust them and now they have to put to other doctors that they don't know very well they don't know if they can trust them or not," he said.
Subenko drives from Brockton to visit his step-son twice a week. If he's moved to Worcester or Tewksbury, he won't be able to afford to visit as much.
Subenko said, "without this hospital it would never be the same."
Senator Marc Pacheco, D-Taunton, says he's getting lawmakers and residents to help him fight the possible closure. He says the states mental health care system is already suffering and closing this facility would make it even worse.
"We're going to turn a fragile mental health system into a dangerous system," said Pacheco.
Pacheco says the hospital has 169 beds and more than 400 workers. He says without the facility, the entire southeastern region will take a hit. Emergency rooms will have to care for patients with mental illnesses.
"We have a system that will be in crisis if we move forward with the implementation of this plan" Pacheco said.
The proposal would have Taunton State Hospital set to close by the end of this year. No workers are expected to lose their jobs. Senator pacheco says he's going to try to get legislation in place that would prevent this closure from happening.