The Joker coaster debuts at Six Flags New England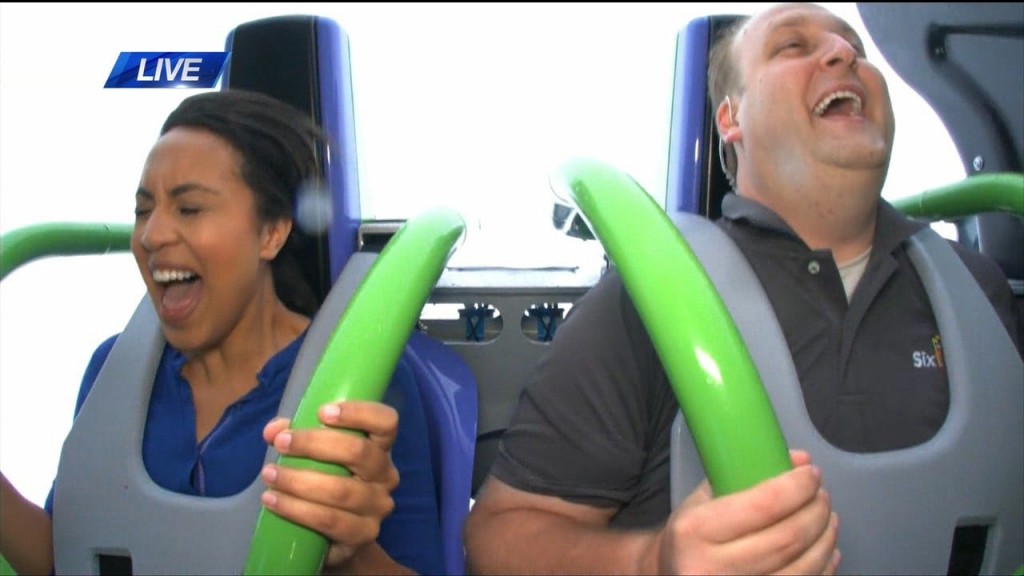 By: ABC6 News
Email: news@abc6.com
Twitter: @ABC6
AGAWAM, M.A.— Ahead of the summer rush, there's a new coaster for patrons at Six Flags New England. The Joker 4D Free Fly Coaster challenges riders to face their fears.
It lifts you up a 120-foot hill, and then flips head-over-heels multiple times along the weightless, tumbling journey. Just when you think it couldn't get any more intense, you realize there's no track above or below you— just the sky, ground and plenty of sinister thrills. The ride was designed that way to amp up the pandemonium and chaos.
"We are thrilled to open our 13th coaster here at the Coaster Capital of New England. THE JOKER 4D Free Fly Coaster utilizes the latest innovative technology, and perfectly captures the warped and unpredictable nature of The Joker. THE JOKER™ 4D Free Fly Coaster is the first of its kind in New England and like no other ride our guests have ever experienced. This coaster is a great complement to our already stellar ride lineup and will be a big hit with thrill-seekers," said Park President John Winkler.
ABC6 News Reporter Kainani Stevens was brave enough to give the new coaster a try for us on LIVE television. Watch her experience here. Enjoy!