The Latest: Murkowski suggests she's a 'no' on Kavanaugh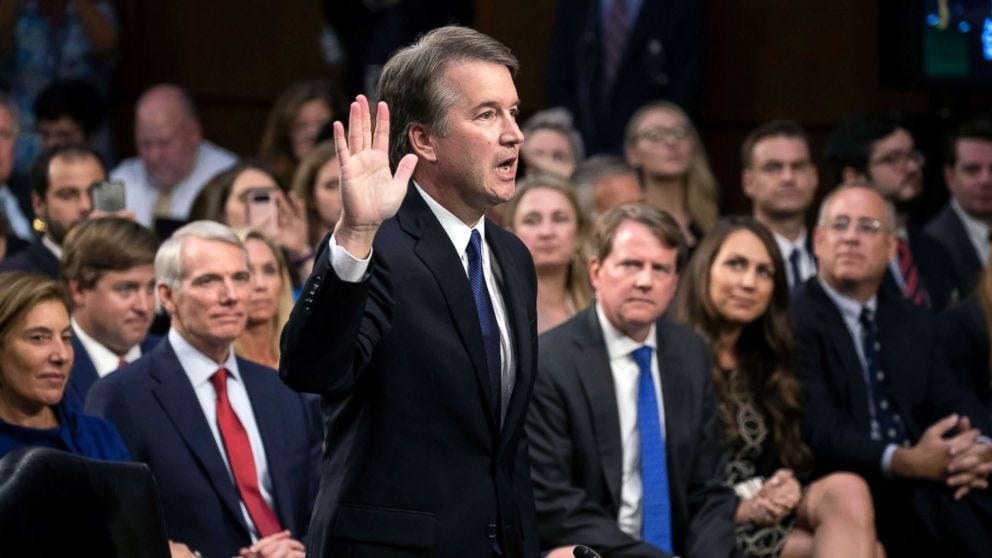 By The Associated Press
Email: news@abc6.com
Twitter: @ABC6
WASHINGTON (AP) — Republican Sen. Lisa Murkowski is strongly suggesting she will vote no on Brett Kavanaugh's confirmation to the Supreme Court.
The Alaskan told reporters Friday it's time to think "about the credibility and integrity of our institutions."
Murkowski was the lone Republican to vote against advancing Kavanaugh's nomination on Friday. She's one of two Senate Republicans _ along with Susan Collins of Maine _ who support abortion rights.
Kavanaugh could tip the court's balance toward conservatives for a generation.
Murkowski's spokeswoman could not immediately confirm she will oppose Kavanaugh on the final vote but indicated it appeared that way.
Murkowski is fiercely independent senator known for bucking her party. She acknowledged she's made "some interesting" votes in her political career.
©WLNE-TV / ABC6 2018