Pope urges U.S. to welcome immigrants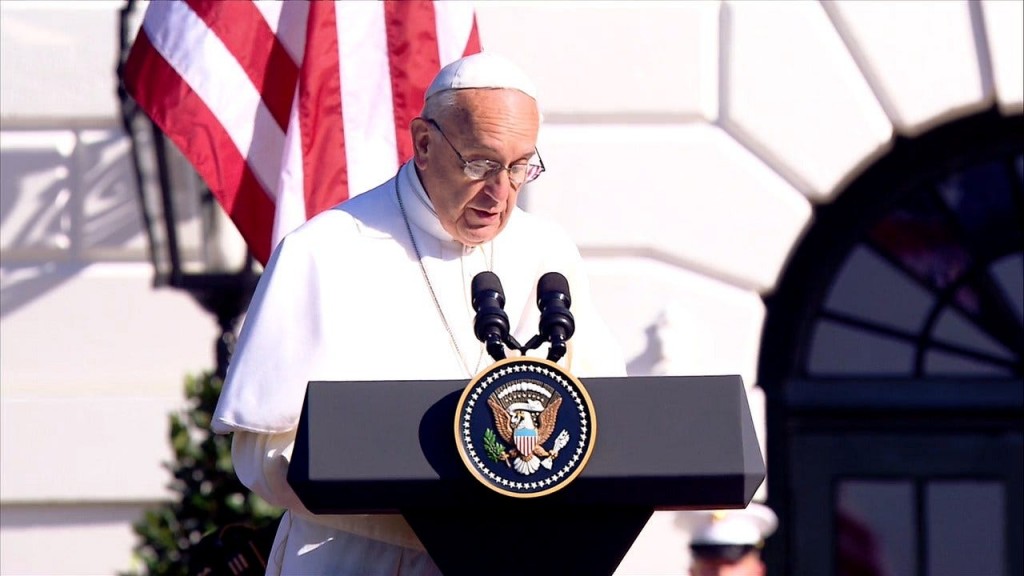 By The Associated Press
news@abc6.com
WASHINGTON (AP) _ Pope Francis is urging Congress members – and the United States as a whole – not to be afraid of immigrants but to welcome them as fellow human beings.
He says people are not things that can be discarded just because they are troublesome.
The pontiff's admonition comes as the presidential race is roiled by questions about immigration from Mexico and Latin America, and the nation is weighing how many migrants to accept from wars in the Middle East.
The son of Italian immigrants to Argentina himself, Francis noted that the United States was founded by immigrants, that many lawmakers are descended from foreigners, and that this generation must not "turn their back on our neighbors."
His plea: "Let us treat others with the same passion and compassion with which we want to be treated."
(C) The Associated Press 2015