"The Moving Wall" veterans memorial to visit Attleboro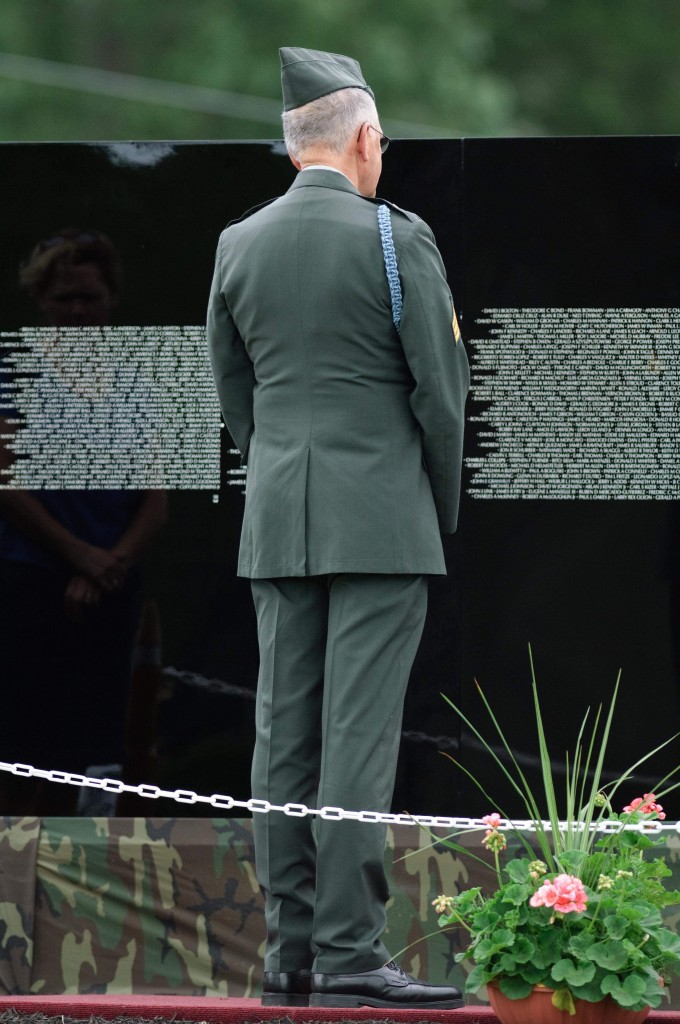 By News Staff
Email: news@abc6.com
Twitter: @ABC6
ATTLEBORO, Mass. (WLNE) – A Traveling half-sized replica of the Vietnam Veterans Memorial is set to visit Attleboro in September.
Attleboro Director of Veteran's Services Ken Badertscher announced Tuesday evening that the city would serve as a host community for The Moving Wall, a recreation of Washington D.C.'s iconic Vietnam Veterans Memorial that travels around the country.
Badertscher said The Wall will visit Attleboro from September 26th through September 30th. He hopes to host The Wall at Highland Park to give people a chance to view the attraction in a quieter area outside the city.
The Moving Wall was created in 1984 by John Devitt after he attended the dedication of the Washington memorial several years earlier.
Devitt created The Wall as way to share the powerful reflective experience of the Vietnam Veterans Memorial with people around the country.
The Moving Wall last visited Attleboro in 1999, when it was hosted at North Attleborough High School. A collection of newspaper clippings about the 1999 event have been put on display in Attleboro City Hall.
Anyone interested in volunteering or making a donation to help bring The Wall to Attleboro can contact the Department of Veterans' Services at Attleboro City Hall at (508) 223-2222 extension 3281.
©WLNE-TV / ABC6 2019