"The Providence Shake" brought to you by I Heart Providence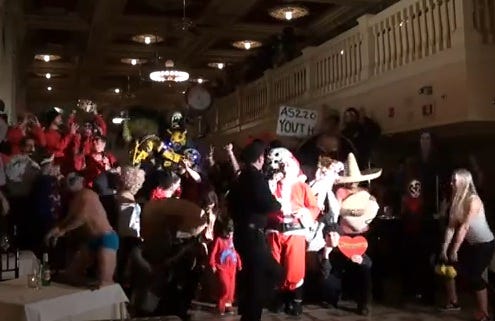 Dee DeQuattro
ddequattro@abc6.com
It's the trend that is taking over YouTube and now it is
taking over Providence.
The "Harlem Shake" came to the Dorrance last night as part of a planned performance
by I Heart Providence.
Among the performers were Providence's famous Dancing Cop, Freaky the
Snowman, the Big Nazo puppets, Los Santa Claus and Machos of El Rancho Grande.
Check out the "Providence Shake" below: