"The Sunday Political Brunch" – February 22, 2015, by ABC6 Chief Political Reporter Mark Curtis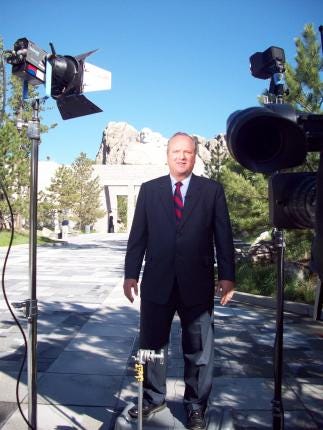 Twitter: @markcurtisABC6
(Providence, Rhode Island) – I am on special assignment this week, and since we had President's Day last Monday, I thought I would rerun one of my columns on Presidential trivia! I will have a brand new political column next week:
"Tallest vs. Shortest" – Many people assume that Abe Lincoln was our tallest President, and he was. But tying him at 6 feet 4 inches was Lyndon Johnson. The shortest U.S. President was James Madison, at 5 feet 4 inches.
"Weight" – William Howard Taft, at over 300 pounds was our heaviest President, and, again, James Madison weighs in as the lightest, at less than 100 pounds!
"Terms" – The longest term in office was Franklin Roosevelt at 12 years and one month. The shortest term in office was William Henry Harrison at just 30 days. Harrison, who delivered the longest Inaugural address – without a coat; out in the rain and cold – caught pneumonia and died a month into his term.
"Education" – The most recent President who did not graduate from college was Harry Truman. Five Presidents have undergraduate degrees from Harvard; four from the College of William and Mary and three from Yale. Harvard Law and Yale Law have produced two Presidents each, with one MBA from Harvard. Eleven Presidents did not graduate from college, but they include two of our best – Washington and Lincoln! Grant, Eisenhower and Carter are the only military academy graduates to become President. Woodrow Wilson was the only President with a Ph.D.
"Children" – The president with the most children was John Tyler with 15 kids. A number of Presidents had no children. Certainly the most famous Presidential children were John Quincy Adams and George W. Bush, both of whom became President after their dads. Robert Todd Lincoln, Abe's son, became Secretary of War (now known as Secretary of Defense).
"Spouses" – President John Tyler had two wives who served as First Lady. His first wife Letitia died in the middle of his term and two years later he married Julia. Woodrow Wilson's first wife died in his first term, and he married Edith a year later. James Buchanan was the only unmarried President, so his sister served as First Lady.
"Location, Location, Location!" – If you want to be President the best bet is Ohio, which produced seven. New York is next with six; Virginia five, Massachusetts four. California, Tennessee and Texas produced three each. In fact, the top four states produced over half of our Presidents. It's no wonder that Gov. John Kasich (R-OH); Gov. Andrew Cuomo (D-NY); former Sen. Hillary Clinton (D-NY); former Gov. George Allen (R-VA); and former Sen. Scott Brown (R-MA) are considering White House bids this year. There must be something in the water of their respective states!
"Occupation" – Eleven U.S. Presidents had law degrees, (three others went to law school, but did not finish), making lawyer the most prominent occupation. Since many of them never really practiced law, and were elected from lower office, professional politician is perhaps the real number one occupation of Presidents!
"Campaign Highlights" – I have covered parts of nine Presidential campaigns, the most in depth being 2008. One of my favorite moments was working with the CNN crew and broadcasting live from Mount Rushmore in South Dakota on the final day of the primaries (photo above). It is still one of the most treasured visits I have made anywhere in the United States and made me so proud to be an American looking at those four legends carved in the rock high above! Enjoy your Presidents Day!
What are your thoughts this Presidents Day? Just click the comment button at www.MarkCurtisMedia.com.
© 2015, Mark Curtis Media, LLC.
Photo courtesy: Nimble Books, LLC/Mark Curtis Media, LLC.