"The Sunday Political Brunch" – January 18, 2015 by ABC6 Chief Political Reporter Mark Curtis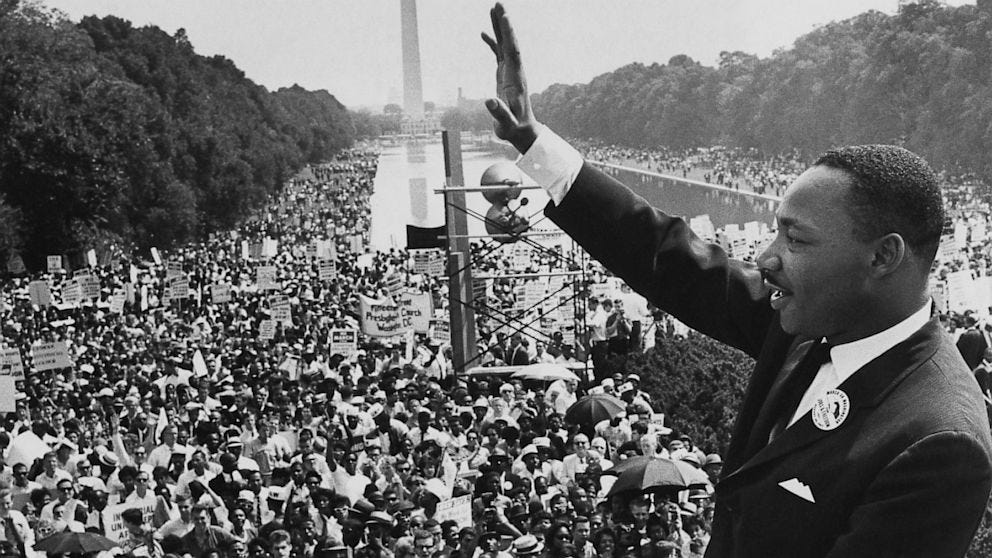 Twitter: @markcurtisABC6
"The Sunday Political Brunch" — January 18, 2015
(Providence, Rhode Island) – As we celebrate the Rev. Martin Luther King, Jr. Holiday this weekend, I thought we should profile some of the up-and-coming African-American leaders in our nation. Many of the older leaders such as Rep. John Lewis (D-GA), Rev. Jesse Jackson, and Rev. Al Sharpton are getting up in the years. President Obama is termed-out, and many are looking toward a new generation. These emerging leaders aren't all in politics, but in business and media, too! Let's "brunch" on that this week.
"Tim Scott" – U.S. Senator Tim Scott (R-SC), is part of a small, but growing group of African-American conservatives taking office around the country. After growing up in poverty, Scott, age 49, has already spent 20 years in elective office at the local, state and national level from South Carolina. As a sitting member of the U.S. House, he was appointed to a vacant U.S. Senate seat, and was then elected to the job in his own right. He is the first black Member of Congress from South Carolina since 1897.
"Cory Booker" – The only other African-American in the U.S. Senate is Senator Cory Booker (D-NJ). Booker was the Mayor of Newark, New Jersey for seven years, when he won a special election to fill the Senate seat left vacant by the death of Sen. Frank Lautenberg. Booker's parents were IBM executives and he graduated from Stanford; was a Rhodes Scholars; and, earned a law degree from Yale. At 45, he is considered a rising star in the national Democratic Party.
"Mia Love" – Rep. Mia Love (R-UT) is a Tea Party conservative in her first term in Congress. She previously served as Mayor of Saratoga Springs, Utah, and prior to that served on the City County. She is the first black Republican woman to hold a seat in Congress, and the first Haitian-American to serve as well. She barely lost the Congressional race in 2012, and came back two years later to win the seat. A stirring speech at the 2012 Republican National Convention, in which she criticized President Obama, put her in the national spotlight.
"Anthony Foxx" – Foxx is currently U.S. Secretary of Transportation, after serving two terms as Mayor of Charlotte, North Carolina. Prior to that, he served two terms on the City Council. He's just 43, a New York University trained lawyer, and is mentioned prominently as a potential candidate for Governor of North Carolina or U.S. Senator. Beyond that, could there be a national candidacy some day? Keep him on the watch list!
"Kamala Harris" – The two-term Attorney General of California, is also the former District Attorney of San Francisco. She is one of a growing number of mixed-racial candidates for office who draw from many constituencies. Harris is of Asian and black ancestry. Her father was from Jamaica, and her mother from India. Perhaps her biggest political strength is that she has proven twice that she can win statewide in California, which is not an easy task. She is often mentioned as a potential successor to U.S. Senator Barbara Boxer (D-CA), who will not run again in 2016.
"Greg Moore" – African-Americans have done well in the media business over the years. One of the most experienced and influential black journalists in the country is Greg Moore, Editor of the Denver Post. He also served in similar roles at the Boston Globe and Cleveland Plain Dealer. While in Boston, he was in charge of his paper's coverage of the September 11th terrorist attacks, a significant role, since two of the hijacked jets took off from Logan Airport.
"Harris Faulkner" – The Fox News anchor and host is one of the most prominent female African-American journalists in the country. The daughter of a U.S. Army pilot, Faulkner's frequent moves probably prepared her for a transient life in television. She held reporter and anchor positions in Greenville, NC, Kansas City and Minneapolis, before landing at Fox. (Full disclosure: Her husband Tony is a friend and former co-worker of mine in Washington, DC). Faulkner is also an author and has been at Fox ten years.
"Daymond John" – You know him now as one of the would-be investors on the hit ABC-TV show, "Shark Tank," but Daymond John's rise to billions is an inspiring rags-to-riches story. Basically he and some friends started designing and making wool hats, when they thought a popular brand was way over-priced. They made their own hats and sold them for half the competitor's price outside of a stadium. That's how the FUBU fashion brand was launched. Twenty-three years later the sales are in the billions, and John continues to work with, and inspire young entrepreneurs, many in African-American communities.
"Why All of this Matters" – Dr. Martin Luther King, Jr., famously longed for a day in the future saying, "I have a dream that my four little children will one day live in a nation where they will not be judged by the color of their skin, but by the content of their character. I have a dream today!" The emergence of new generations of leaders – and people of accomplishment in so many different fields – is an indication that his dream continues to come true for many.
What are your thoughts? Name some African-American leaders I may have missed by clicking on the comment button at www.MarkCurtisMedia.com.
© 2015, Mark Curtis Media, LLC.
Photo courtesy: ABCnews.com