"The Sunday Political Brunch" September 14, 2014, by ABC6 Political Reporter Mark Curtis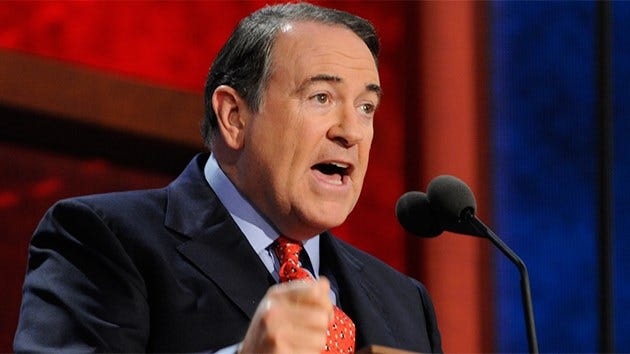 Twitter: @markcurtisABC6
email: mcurtis@abc6.com
"The Sunday Political Brunch" — September 14, 2014
(Providence, Rhode Island) — I know they drive most people crazy, but polls are a part of politics. People always tell me how much they hate all of the polls, only to turn around and ask me, "Who's ahead?" I'm a numbers guy. I love polls. I love to analyze and dissect them. I love to skewer them, too, (after the fact), when they are horribly wrong. A new CNN 2016 Presidential Poll is out from Iowa. Let's "brunch" on that this week:
"Who's Ahead?" – As Ronald Reagan might say, "There you go again!" Yes, everyone is asking about the leaders. To no one's surprise, Hillary Clinton is leading Democrats in Iowa, preferred by 53 percent of those polled. Vice President Joe Biden is way back in second place at 15 percent; Senator Elizabeth Warren (D-MA) is at 7 percent; with Senator Bernie Sanders (I-VT) at 5 percent. Presumably the remaining 20 percent are undecided. That's significant if Clinton is already hitting a "ceiling" at 53 percent.
"Don't Bet the Farm on It" – Hillary Clinton supporters may be excited about her huge lead, but let me throw in an ounce of caution (and a bit of history). In early December 2007 – just a month before the Iowa Caucuses – Hillary Clinton looked like Iowa, and the entire nomination, was all hers. A Pew Research Poll in Iowa had Clinton at 31 percent; Barack Obama at 26 percent; and, John Edwards at 19 percent. Not only did Obama surge from behind to win Iowa, but Clinton actually finished a close third right behind John Edwards. The lesson is that things can change, and they can change quickly.
"Biden Biding Time" – The person who may be most pleased with the Iowa polling is VP Joe Biden. In that same December 2007 poll, he was preferred by 2 percent of Iowa voters, but finished the Caucuses with .9 percent of the vote. For him to leap up to 15 percent in this latest poll may embolden him.
"It's Nomination; Not a Coronation" – I mentioned the Pew Research Poll from December 3, 2007 for another reason. I keep harping in this blog that the nomination of Hillary Clinton in 2016 is not a certainty. In 2007, just a few months before the primary season, every poll had her winning the nomination by a wide margin. Nationwide, the Pew Poll I cited had it Clinton 48 percent, Obama 22 percent and Edwards at 11 percent. That's not even close to how it ended. (I should point out, too, that many of those same national polls had Rudy Giuliani winning the Republican nomination by an equally big margin).
"What About O'Malley" – Okay, I know what you are thinking. I have written several times about my projected dark horse candidate, Governor Martin O'Malley (D-MD). Yes, I know, he didn't even rate in the new CNN Iowa poll. Well, this far out before the 2008 race, Barack Obama was just a blip on the radar screen, too. I'm telling you now, if Hillary Clinton falters, the two-term Governor of Maryland will be the Democrat to watch. He'll blow right past Biden, in my opinion.
"What About the GOP?" — Here's the big surprise. Former Governor Mike Huckabee (R-AR) is leading with 21 percent; Rep. Paul Ryan (R-WI) – the former Vice Presidential nominee – is second at 12 percent. It's clear most Republicans are undecided. CNN reports that Senator Rand Paul (R-KY); former Governor Jeb Bush (R-FL); and, Governor Chris Christie (R-NJ), are all in the single digits.
"Huck-a-who?" – I know that to many people, Mike Huckabee as the frontrunner is a surprise (photo above). But remember, Huckabee won the Iowa Caucuses on the Republican side back in 2008. He has the advantage of being from a Heartland state – Arkansas – which is not all that far from Iowa. Bob Dole beat George H.W. Bush in Iowa in 1988, largely on the heels of Dole being from neighboring Kansas – a farm state. Iowans love you if you seem like kinfolk. But the fact that big names such as Christie, J. Bush and Paul are barely registering here, might be a big concern for the GOP. By the way, Huckabee – like Bill Clinton – grew up in Hope, Arkansas.
"Jimmy Who?" – Look, the biggest lesson for both parties about Iowa, is a guy named Jimmy Carter. In 1976 the little known former Georgia Governor shocked everyone by winning in Iowa, and that propelled him into the national spotlight – not to mention the covers of Time and Newsweek – and on to the White House. It's no small irony that the baseball movie, "Field of Dreams," was based in an Iowa corn field. The movie's famous line, "If you build it; they will come!" can ring as true for politics in Iowa, as it does for baseball.
"Don't Believe Everything You Read" – My advice to voters who read the polls is to take them with a grain of salt. In a video dominated world, they are simply one snapshot, at one point in time. They are an indication of peoples' leanings today – not next week; not next year – just today. View them as such!
"Why All of This Matters" – I teach my students that success in politics requires the "Four M's" for a candidate. Those M's are: money, manpower, message and media buzz. But, in truth, there is a fifth "M" – it's called momentum. That's why doing well in the early states of Iowa and New Hampshire is so important. It can create momentum and create an air of inevitability. It can also whittle down the field. Hillary Clinton clearly lost momentum when she lost Iowa in 2008, but gained a lot of it back when she won New Hampshire just five days later. The same thing happened to Republican John McCain in 2008.
Who do you like for President in 2016, or is it way too early for you to make up your mind? Let us know by clicking the comment button at www.MarkCurtisMedia.com.
© 2014, Mark Curtis Media, LLC.
Photo Courtesy: ABC News