The world's first plant based food hall shows off with cultivating cuisine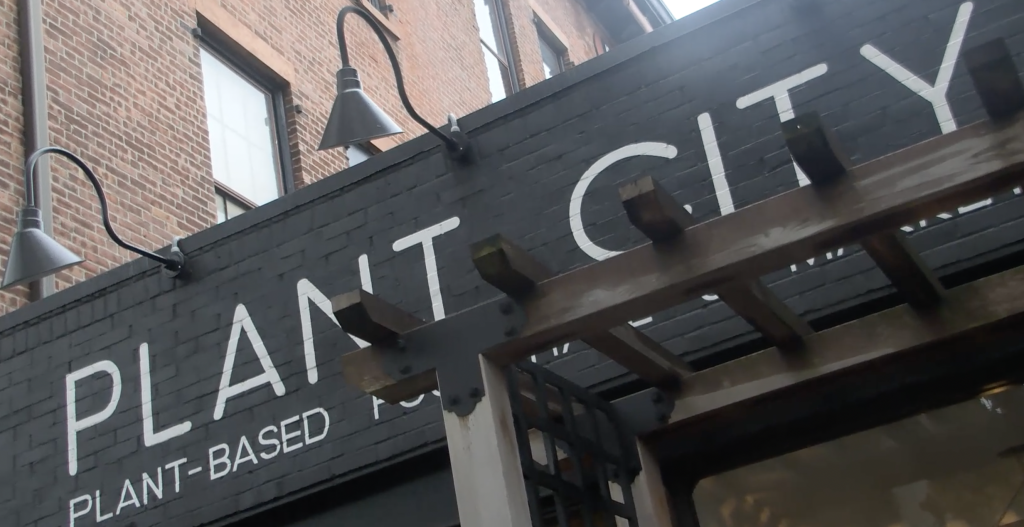 PROVIDENCE, R.I. (WLNE) — Tuesday concluded Vegan restaurant week in Rhode Island.
It was also the celebration of World Vegan Day.
ABC 6 News visited Plant City, the world's first plant based food hall.
Plant City features four restaurants, three bars, a market and a cafe.
Although the restaurant is fully plant based, most of the clientele are not.
Luis Jaramillo, the executive chef at Plant City, creates dishes that are an alternative to the traditional way of eating.
"The one dish I would recommend is to come open minded, because you have to come open minded to give us the opportunity to wow you," said Jaramillo.
The restaurant mimics meat with things like seitan, a meat-like substitute from gluten, and tofu.
"Cheese" is made from various nuts like: macadamias and cashews, with very little difference in flavor.
All of the food is made in house, with the restaurant focusing on whole and nutritious ingredients.
From Mexican and Italian, to American-style food, Plant City offers something for everyone to enjoy.
"Our goal is to showcase that plant based food is just as delicious as anything else, and I believe we have achieved that," said Jaramillo.
Plant City features options for the long-term vegans, as well as those who have never tried plant based food before.