"Their fear needs to be heard": Governor responds to vandalism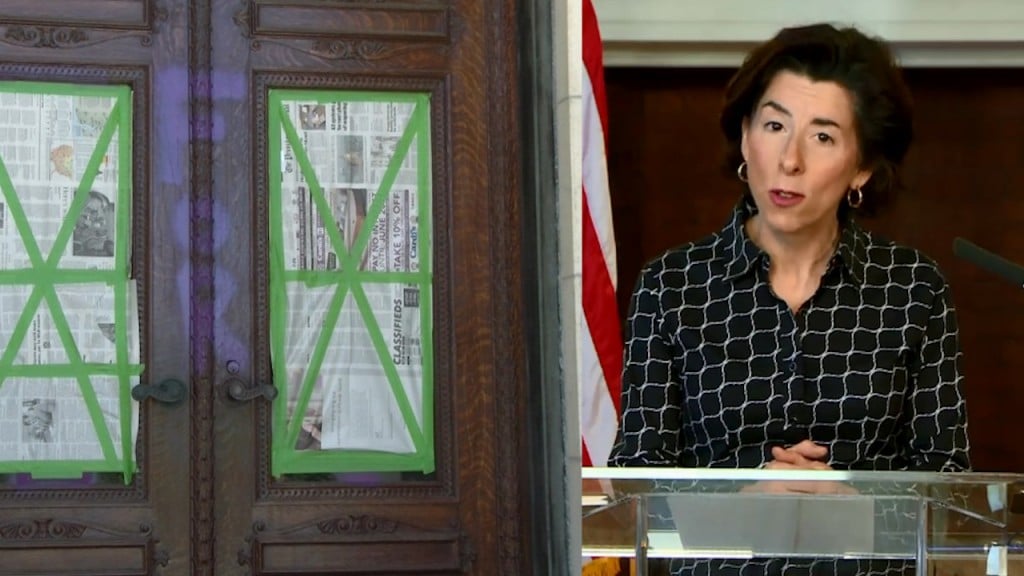 PROVIDENCE, R.I. (WLNE): Governor Raimondo said State Police are investigating the vandalism at the State House following Saturday's protest, but she says it's also important to fix what's at the root of it.
"I will say we need to acknowledge what's driving the vandalism and the outrage and acknowledge it's very real and legitimate fear and anger," Raimondo said. "While I don't condone violence, their fear and outrage needs to be heard and it needs to be addressed."
Raimondo thanked the thousands who protested peacefully in Rhode Island over the weekend before the vandalism.
Raimondo said racism in all of it's forms are unacceptable. She said the death of George Floyd and the outrage it has sparked around the country, should act as a wake-up call for everyone.
"Clearly we aren't doing enough," Raimondo said. "This violence and unrest is a result of deep wounds that obviously won't be fixed overnight by one person but it is a call to action for all of us."
When asked what steps the Governor will take going forward, Raimondo said she will start by listening and is also working with State Police to help deal with institutional racism.
"We have made a number of changes designed to have a more diverse State Police but clearly we are not doing enough," Raimondo said. "I know Colonel Manni is in discussion with Providence and other chiefs of police to make sure first of all we have an appropriate response to what's happening now in terms of protests but it's also an occasion to once again double down and ask ourselves what more can we be doing."
Raimondo said the people who engaged in vandalism will be held accountable. There is no estimate on the damage but the governor said it was not extensive.