Therapeutic masks help young cancer patients through radiation treatment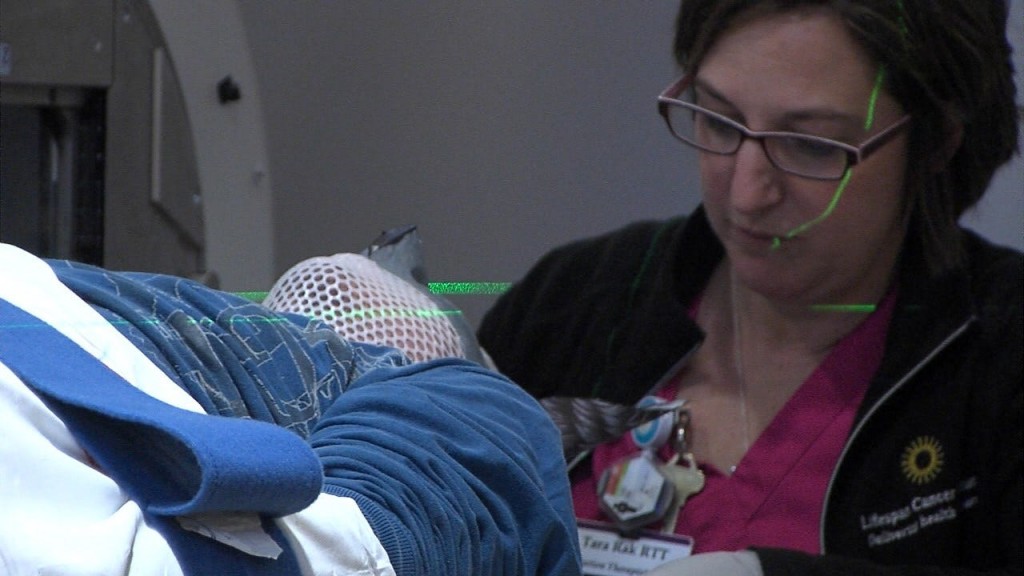 PROVIDENCE, R.I. (WLNE)– A new mask program at the Lifespan Cancer Institute at Rhode Island Hospital is changing what's usually a stressful situation for cancer patients.
Artists who work for the hospital's Healing Arts department are creating special masks for patients undergoing radiation. And for Nathan Daponte, it's worked miracles.
Like many cancer patients, radiation – and the surgical mask itself – can cause anxiety.
Therapists worked with artists to come up with a special mask to put OVER his surgical mask – and he knew exactly what he wanted.
"The first thing that came to mind – I had to have something with a wolf on it. It just symbolizes who I am," he says.
Within a day, artists made Daponte a wolf mask using paper tape
"It's easy for us to manipulate, and we paint it with a non-toxic paint," said Healing Arts Coordinator Kyle McDonald.
The project itself – simple. But what it did for Daponte was beyond measure,
"I was awe-struck. I love everything about it. It made me more calm and relaxed, made me feel stronger," he says.
In the end, he says, his mask gave him the power to transform and get through his treatments.
"A wolf symbolizes something strong, unique, persevering through anything and everything and knows that it's always being supported."
©WLNE-TV 2018