"There are no options": Warwick mom searching for help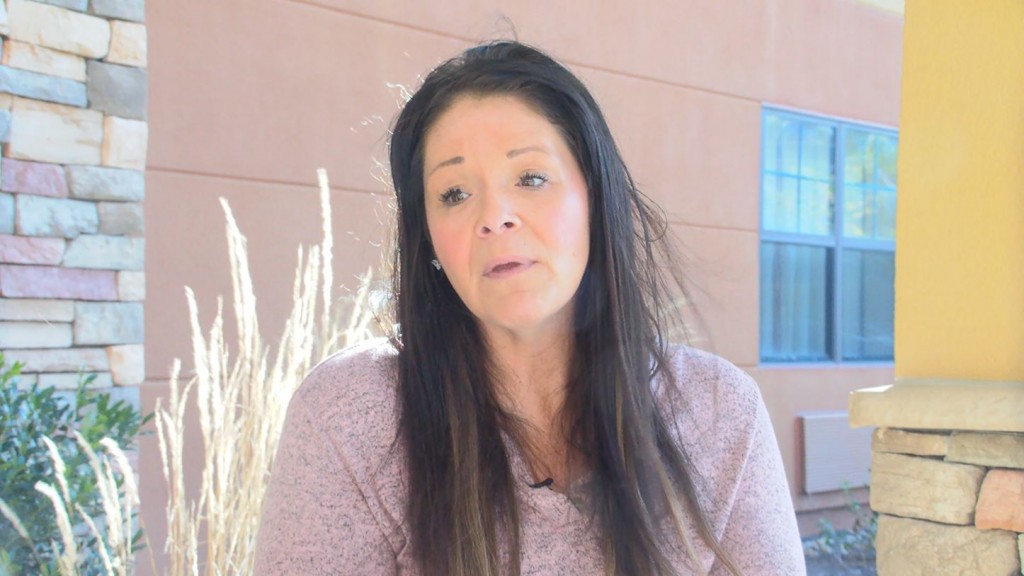 WARWICK, R.I. (WLNE) – It's a story Donna Wood never thought she would be the face of – homelessness.
The Warwick single working mom for 4 found herself on the brink of homelessness this summer with a severely disabled child. Her story is now blowing up slowing just how bad the housing crisis really is in Rhode Island.
"I cried and cried and cried. I just kept looking at my kids, I felt like a failure," Donna Wood said. "I didn't know what to do for them; I didn't know where we were going."
This summer, Wood was desperately searching for help after her landlord sold the apartment she lived in for five years and she was given 20 days to get out and find a new place to live by the new owner.
Wood says she searched tirelessly and couldn't find anything in her price range that could fit her family and son with severe disabilities. Corey, a newborn at the time, was in and out of the hospital with brain bleeds. He's been diagnosed with infantile spasms, optic nerve hypoplasia, encephalomalacia, and global developmental delays.
"Who can get out in 20 days? Who can do that? That is such a short amount of time especially with the baby and the other kids. Where do you go if you can't find an apartment?" Wood said. "If I ended up on the street, how would I be able to do that? With all his medical equipment, everything he needs, he can't be out in the cold. I really can't imagine being on the street with him, I really think they would take him from me."
Wood was able to secure temporary housing through a hotel program funded by the R.I. Coalition to End Homelessness, but the program ends this month and she and all the others in the program need to find a long-term solution.
"It is torturous mentally. It will destroy you. If you have nowhere to go, constantly you're thinking in your head, where do I go, where do I go, where do I go?" Wood said. "At the end of the day, there are no options. The shelters are full. If there's no room in the shelters, where are these people going?"
Wood says, for now, she has no idea where she'll go if she doesn't hear back from an apartment she applied to. But she does have the community support, who raised more than $18,000 and counting on her GoFundMe. She says she plans to use it to pay for her son's medical needs.
"I don't even know how to react about it, I'm still in shock. There are still good people out there that actually care," Wood said. "Being his mom is the greatest thing to me. I'm all he has, so if all I can give him is my love then I will give him all of it. That's all I can give him right now."
According to the R.I. State of Homelessness, the average price of an apartment in R.I. is over $1,600. State data from last month showed there are over 1,500 people experiencing homelessness on a given day. Over 600 people were living outdoors or in cars, the largest number of people living outdoors in R.I. the state has ever seen.