'They said it together. He's going to get his, wait and see': Trials continue for sisters accused in their father's death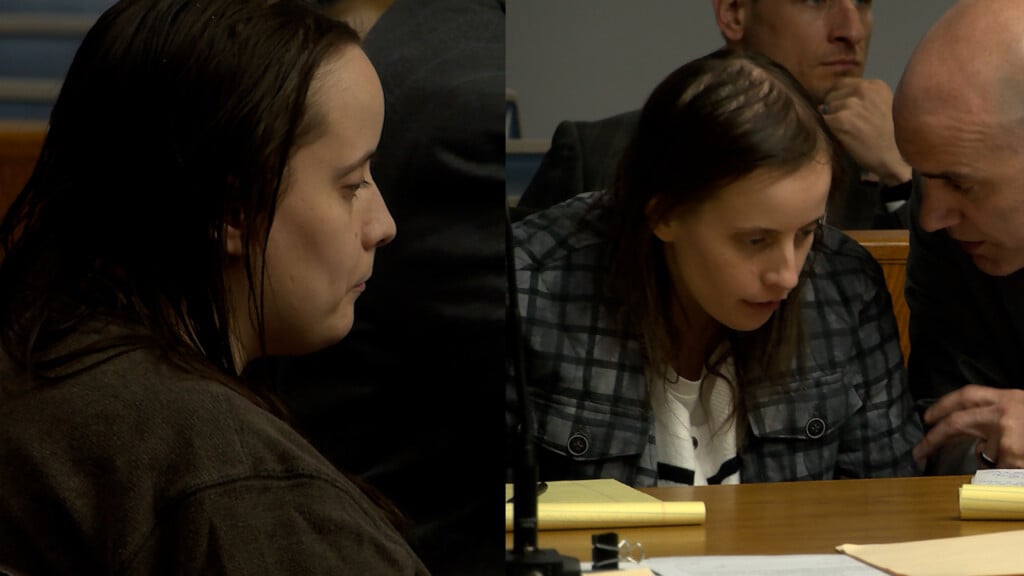 PROVIDENCE, R.I. (WLNE) — The trial of two sisters accused in the brutal killing of their father returned to court for a bail hearing on Wednesday.
Jurors learned more about the see-saw-like relationship between father Joe Pamula and his twin daughters, Jennifer and Danielle.
ABC 6 News crews were in the courtroom and learned more about the cluttered house the father and daughters were living in, which Joe owned and wanted to sell.
Among witnesses brought to the stand was Linda Degnan, a friend of the Pamulas. She said she knew Joe from working open mic events on Sundays at Lindy's Tavern in North Smithfield.
During their time together, Degnan said Joe would talk to her about his daughters and the house he owned on Cato Street in Woonsocket.
"He wanted to make sure the girls are taken care of, how would you call it — a place where they could live, but people would help them out," Degnan explained.
When asked why Joe had concern, she responded, "Because he wanted to sell the house and live with Ida and Adam."
It was also noted that both Danielle and Jennifer have autism.
The twins were worried about where they would go if their dad sold the home, testimony revealed.
Dengan was then asked from both state attorneys and Danielle and Jennifer Pamula's lawyers about a run-in she had with them in a Walmart on Dec. 29, 2022.
When asked if Danielle had said anything to her during the encounter, Degnan said, "She said it was horrible, and I said, 'Oh — sorry to hear that, what's happening?'"
Degnan continued by saying, "She said our father is going to thro us out of the house, we're going to be living on the street, we don't have anywhere to go."
She further claimed they were both acting upset when Danielle told her they were going to kill him as Jennifer was nodding along.
"Danielle said they've been having a lot of fights and arguments over at the house of course about the cats and all that, and she said they're going to kill them, but I didn't take it like that being Italian," Degnan said.
Nearly a month after Joe was murdered, Degnan felt the need to call police and wrote a statement for the Woonsocket Police Department.
Tuesday's hearing, jurors heard a lot about Jennifer, but Wednesday, the jury learned more about Danielle and the role she played in the family.
Attorneys asked Degnan if she would describe Danielle as a "puppet-master."
"Oh, yeah," she stated. "They said it together. He's going to get his, wait and see."
Despite the lengthy hearing over the last two days, nothing has been decided.
The Pamula twins are expected back in court on May 10.