Police: Thieves posed as utility workers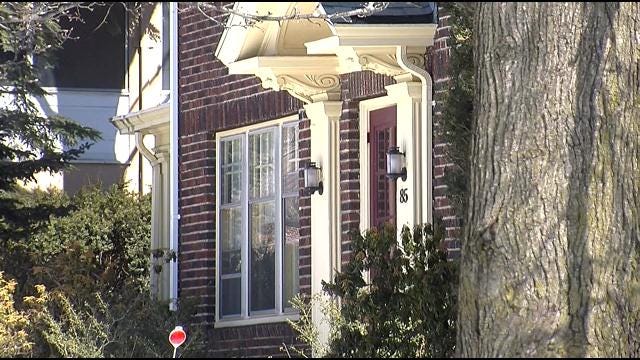 By: Melissa Randall
Thieves posing as utility workers scammed their way into the home of an elderly providence couple making off with thousands of dollars in jewelry.
The east side homeowners were unsuspecting when two men came to their home saying they work for the water company it turns out that was a cover story meant to distract the elderly couple while the robbers went through their things.
Wednesday afternoon two men approached the couple in their Laurel Ave driveway. Police say the robbers told the couple there was a water break a few streets over and they needed to get into the home to check the quality of the drinking water.
The elderly couple trustingly let the thieves into the home a few hours later they noticed jewelry was missing to the tune of $75,000.
"They [the men] didn't have uniforms on I think they were a little bit older [the couple]. I think these two guys were quick thinking on their feet and savvy enough to talk their way into the house," Capt. Michael Correia of the Providence Police Department.
"Of course it worries me. What do I do about it? Sure, I've got an alarm system," said Tom Oakes who lives down the street.
"It was scary. We were live on a very, very quiet street. Nothing ever happens. We all look out for each other," said Paige Margratten who lives next door to the couple.
Margratten says the woman and her husband are both in their 70's or 80's. The husband has been dealing with some health issues. The couple told her the men seemed to okay at the time.
Police say this was an isolated incident, but have heard of the scheme being used in the past.
The best way to make sure this doesn't happen to you is to always ask for some type of identification–something like apparel with a company logo, a badge, or a business card.
© WLNE-TV 2014
Follow me on Twitter @MelissaARandall