Third officer to be disciplined following Sayles Street incident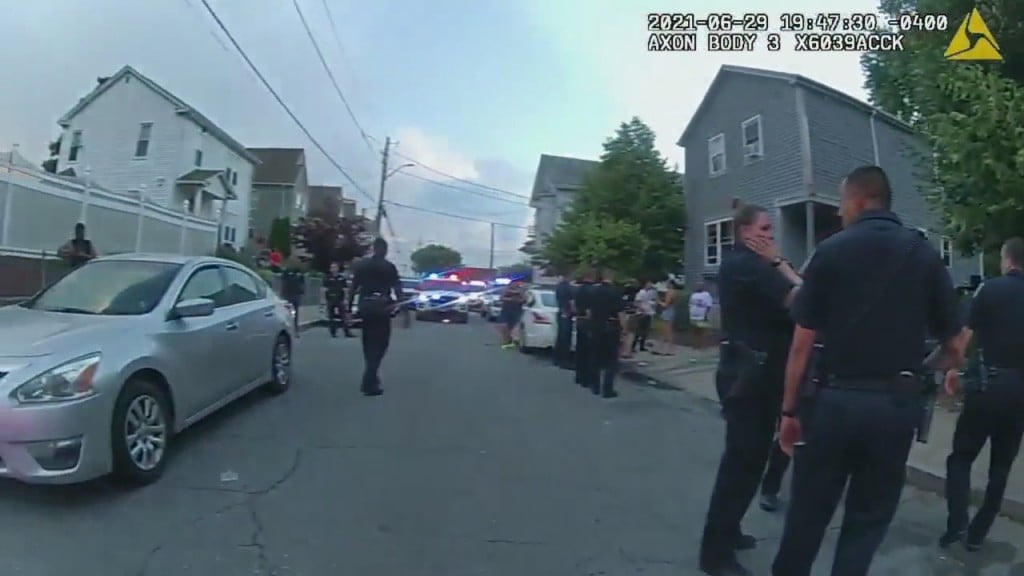 PROVIDENCE, R.I. (WLNE)- A third Providence police officer has been disciplined following the incident on Sayles Street last month, according to Commissioner Steven Paré.
Officer Wilkens Georges will face summary punishment meaning he could face up to two days of suspension.
Police officers responded to Sayles Street on June 29, after reports of an out of control group of people threatening a 7-year-old.
Five people were arrested at the scene, two juvenile males, two juvenile females, and one adult.
Officer Patrick Hourahan was suspended for 10 days following the incident. A GoFundMe for Officer Hourahan has raised over $20,000 in just three days.