Third Quarter Surge Helps Yale Pull Away From Brown Football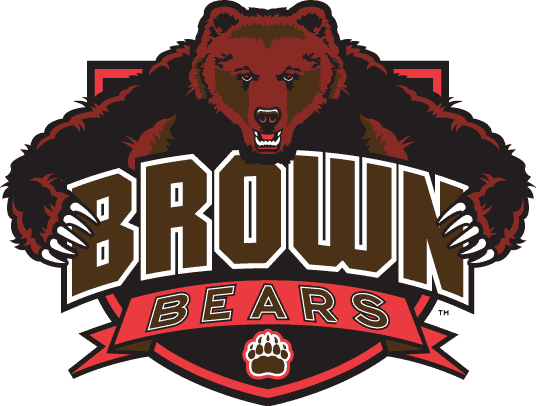 Brown University Press Release
New Haven, Conn. – Yale utilized a 24-0 third quarter surge to take control of a close game and come away with a 41-14 win over Brown Saturday afternoon at the Yale Bowl. Brown falls to 4-4 overall and 2-3 in the Ivy League, while Yale moves to 5-3, 2-3 in Ivy play.
With the score tied, 14-14, late in the first half, Yale kicked the go-ahead field goal with one second remaining for a 17-14 lead. The Bulldogs came out of the locker room to outscore Brown 24-0 in the third quarter, holding the Bears minus-eight offensive yards in the quarter.
Overall, the Bulldogs outgained the Bears by a 443-257 margin in total yards.
Brown starting quarterback Marcus Fuller (Ashland, OH) completed 16-of-32 passes for 165 yards and a touchdown. Senior wide receiver Troy Doles (Saratoga, CA) had a big day for the Bears with eight catches for 102 yards, including a 21-yard touchdown reception. Junior wide receiver Alexander Jette (North Attleboro, MA) also stood out with five catches for 54 yards.
Yale quarterback Morgan Roberts threw for 267 yards, completing 28-of-41 passes. His favorite target was Christopher Williams-Lopez, who had 13 catches for 154 yards. A strong Yale rushing attack was led by junior Dale Harris with 71 yards on 12 carries.
Defensively, senior defensive back Will Quigley (Marblehead, MA) paced the Bears with nine tackles, including eight solo stops. Senior inside linebacker Will Twyman (Sudbury, MA) had eight tackles while junior Max Tylki (Wethersfield, CT) and seniorMichael Walsh (Swampscott, MA) added six tackles each.
Yale struck first after Brown fumbled the opening kickoff. The Elis took over at the Bears' 21-yard line and got into the end zone five plays later on a two-yard run by DeShawn Salter to grab a 7-0 lead.
Undaunted, Brown tied the game, 7-7, on its next possession, driving 66 yards in nine plays, with Fuller connecting on a 21-yard scoring strike to Doles with 10:31 left in the opening quarter.
The Bulldogs came right back and grabbed a 14-7 lead on a 70 yard scoring drive with Salter running 11 yards for the score on a third down play.
Doles scored his second touchdown of the game, this time on a two-yard run, to tie the game, 14-14, early in the second quarter. The big play in the 46-yard scoring drive was a 40-yard Fuller to Doles pass connection.
A field goal by Yale's Bryan Holmes with one-second left in the half lifted the Bulldogs to 17-14 lead at intermission.
Yale scored 24 unanswered points in the third quarter to pull ahead by a 41-14 margin and break the game open.
Brown returns home for an Ivy League showdown against Dartmouth on Saturday, November 14. The Bears will honor their 23 seniors in ceremonies prior to the game. Kick-off is 12:30pm at Brown Stadium.