Third suspect in N. Attleboro homicide to be arraigned Monday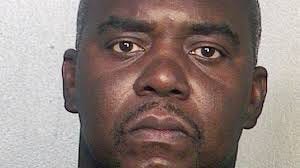 By: Gilannie Pangburn
Twitter: @gilanniej05
The Bristol County DA Sam Sutter announced Saturday morning that Ernest Wallace, 41 of Miramar, Florida will be arraigned on Monday July 8th at 2pm on a charge of accessory to murder after the fact.
Ernest Wallace is the third suspect in connection with the homicide of 27-year old Odin Lloyd who was murdered on June 17, 2013. This homicide involves former Patriots tight end receiver Aaron Hernandez.
Prosecutors say Hernandez orchestrated the execution–style shooting near his home in North Attleboro last month. Police say they have surveillance video showing Wallace and the second suspect Carlos Ortiz with Hernandez and Odin Lloyd the night of the murder.
© WLNE-TV