Thousands in Warwick receive delinquent tax letters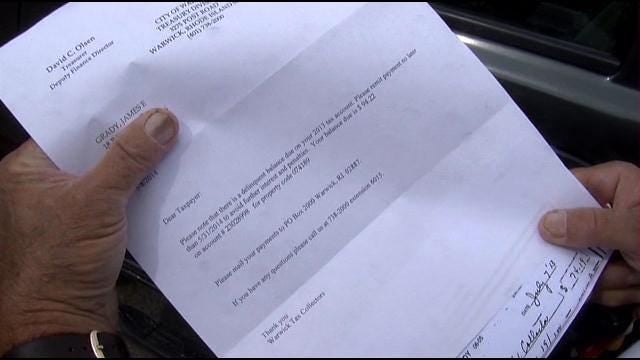 By: The Associated Press
Email: News@abc6.com
Reporting By: Melissa Randall
mrandall@abc6.com
Warwick's mayor says some taxpayers who recently received delinquent notices may not owe the city any money.
Warwick's tax collector recently sent out more than 23,000 letters advising residents they are delinquent on property or vehicle taxes and have until May31 to pay.
Mayor Scott Avedisian says the letters should have explained that the city is trying to clear up years of billing problems and that some accounts may have been improperly tagged as delinquent.
The delinquent letters went out to about a third of the city's taxpayers. The mayor says the city has received a couple hundred calls from residents complaining about or questioning the letters.
Last year software problems resulted in bills with incorrect addresses, erroneous due dates and other issues.
(C) WLNE-TV 2014