Thousands rally for women's rights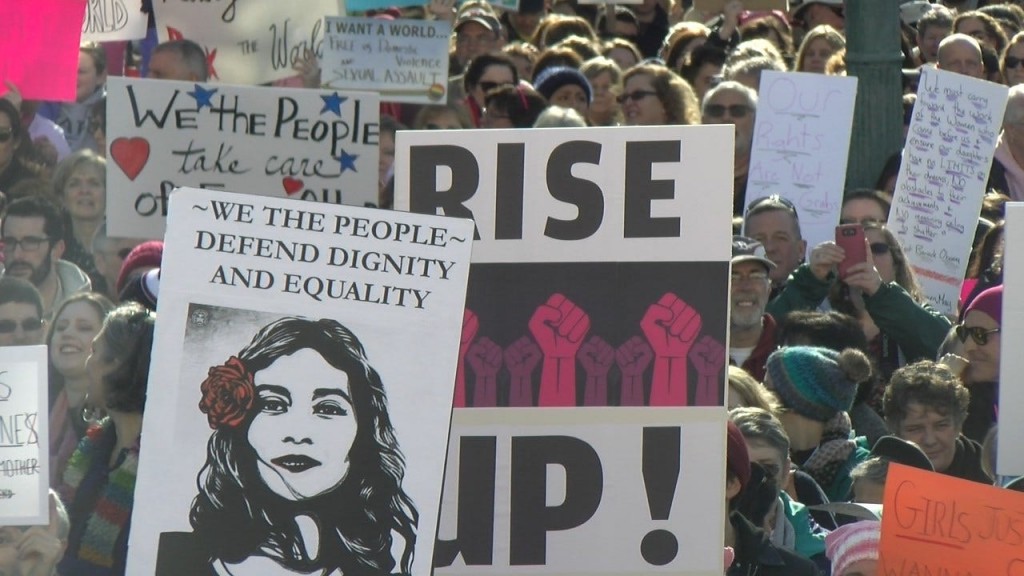 By: News Staff
news@abc6.com
PROVIDENCE, R.I. — Over the weekend, many as 5,000 people descended onto the lawn of the Rhode Island Statehouse as part of the "Women's March on Washington."
Saturday's rally was one of many around the country and the world.
Organizers for the event said they tripled their expected attendance.
Over 5,000 people descended onto the steps and the lawn of the Rhode Island Statehouse. Just one of dozens of marches and rallies taking place across the country as activists looked to have their voices heard.
"We're expecting a great day of people exercising their first amendment rights. To be able to speak their mind. That's one of the greatest things about our country, is that we can come here. Speak our minds. And it's legal for us to do that," said rally organizer Shanna Wells.
Speakers included human rights activists, representatives from Planned Parenthood, and Governor Gina Raimondo who attended the event with her family.
"It's really special to be here with my 12-year-old daughter. She asked me if we needed to do this and I said it does matter. You can't be silent. She was hurt by what the president said. A lot of girls and women were and they should have been."
Signs showed backlash for President Trump, who has had his fair share of criticism from Rhode Islanders, but the speeches centered around equality and inclusiveness for all.
"We're American. We have rights. We feel great about those rights, but those rights have to be protected," said Governor Gina Raimondo.
In Boston, around 150,000 demonstrators rallied at Boston Common Saturday. And in Washington D.C., 500,000 people participated in the "Women's March on Washington."
©WLNE-TV / ABC6 2017