Thousands walk to raise money and awareness for autism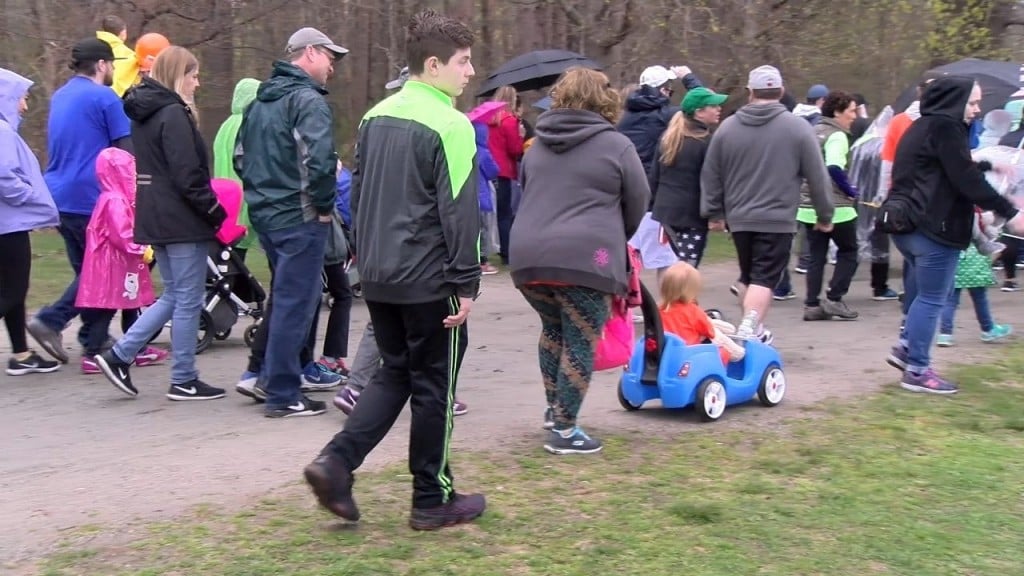 By: Chloe Leshner
cleshner@abc6.com
@ChloeLeshner
WARWICK, R.I. (WLNE) — The CDC recently announced that now 1 in 59 people are on the autism spectrum. Sunday, thousands of people weathered the rain to raise money and awareness for The Autism Project.
With the number of people diagnosed with an Autism Spectrum Disorder rising, more children are in need of the resources The Autism Project provides.
One local family participated in the fundraiser for the first time this year in memory of Michael Lorenzen, a beloved son and brother.
The Lorenzen family and dozens of "Michael's Mates" walk for autism awareness.
"There are so many people walking in his memory and it means so much to me," says Kellie Lorenzen.
They're thinking of 4 year old Michael, who died in a house fire in January, every step of the way.
"I'll be thinking of Michael himself, my memories with him and all the fun times we've had together," says his older brother Zachari.
"Michael had autism and raising awareness is very important to me and even now that hes gone, I want to honor his memory but continuing to spread awareness," says his mother.
The rain did not stop nearly 8,000 other people for the 16th annual Imagine It Autism Walk.
"I'm hoping we'll see a rainbow because that will be a sign hes here with us," says Kellie.
The fundraiser is one of the biggest for The Autism Project, a non–profit organization that provides resources and support to people with autism and their families.
"Funding for autism is still very limited so this really underwrites a lot of the services that we do," says Joanne Quinn, Executive Director of The Autism Project.
This fundraiser helps but with the number of people diagnosed rising, more funds are always needed.
"I think the Governor and the legislators, both here and in Washington, D.C., need to make their budget their mission statement. We need support. This is a rainy day and we have close to 8,000 people here, this is a big problem in Rhode Island," says Quinn.
"Michael's Mates" raised $2,000 and the family plans to continue helping the cause.
(C) WLNE/ABC 6 2018