Three arrested for connection to fatal stabbing in New Bedford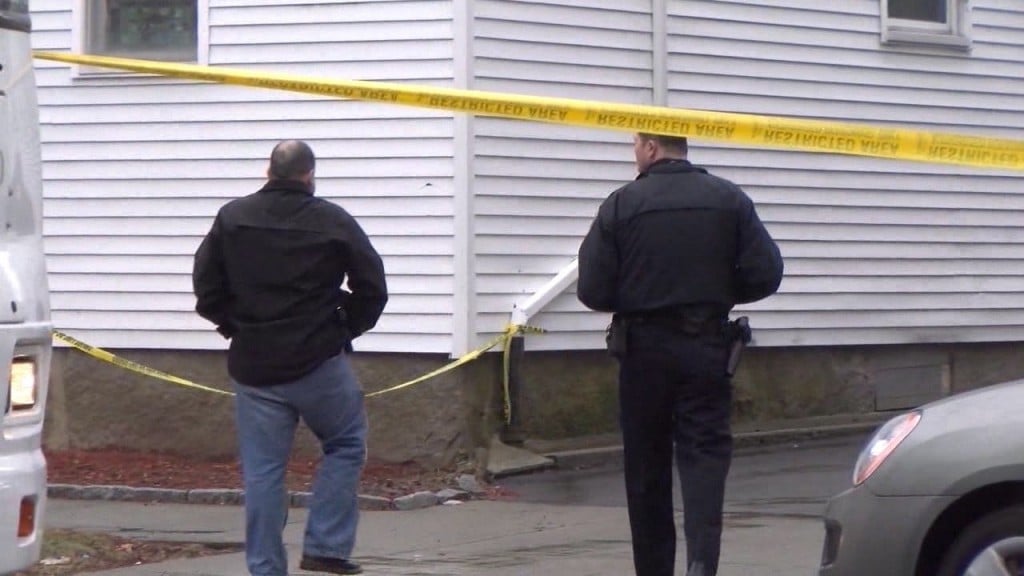 By: News Staff
Email: news@abc6.com
NEW BEDFORD, M.A. (WLNE) — Three people have been arrested for their connection to a stabbing that claimed the life of a 34-year-old woman.
Robert Viveiros, 47, Kenneth Roark, 45, and Olivia Alves, 29, all from New Bedford, were arrested Monday afternoon, wanted for the murder of Chantel Bruno, as well as the stabbing of her Shih Tzu, Lolita. The dog is recovering.
Initially, officers from New Bedford Police responded to a home on Ashley Boulevard in the early morning of January 22nd.
There were "calls regarding a woman screaming and bleeding outside of that residence," said Gregg Miliote, spokesman from the Bristol County District Attorney's Office.
Her door was kicked in and she was stabbed 49 times, with some of the wounds ten inches deep, according to prosecutors.
Bruno, officials said, was taken to St. Luke's Hospital, where she passed away around 2:30 in the morning.
Viveiros is charged with the following:
Murder.
Armed home invasion.
Animal cruelty.
Obstruction of justice portion of the witness intimidation statute.
Conspiracy.
Roark is charged with:
Murder.
Armed home invasion.
Animal cruelty.
Conspiracy.
Alves is charged with:
Obstruction of justice portion of the witness intimidation statute.
Prosecutors say text messages and nearby surveillance video link Kenneth Roark and Robert Viveiros to the home invasion turned murder. Assistant District Attorney Jason Mohan read aloud some of the text messages in court — "Mr. Viveiros texts at approximately 5:51 on the day before the murder: 'Hey, was wondering if you could come by my house and bring reinforcements with you. I'm having issues with my next-door neighbor. I've had enough with the expletive'…Mr. Rourke texts to Mr. Viveiros: 'mobilizing.'"
Viveiros and his girlfriend, Alves, told police they'd had problems with Bruno, according to Mohan. Alves' attorney counters her client has followed through with officers' requests and is not misleading police: "She tells the police, quite frankly, there were problems; there [were] loud music issues, noise issues."
Bristol County District Attorney Thomas Quinn, III told reporters the video surveillance was crucial in the investigation to tying down the suspects. "People will be treated fairly but hopefully held accountable for this brutal murder," he said.
Viveiros and Roark are being held without bail. Alves was released on personal recognizance.
©WLNE-TV / ABC6 2018