Some Warwick residents angry restoring power took 3 days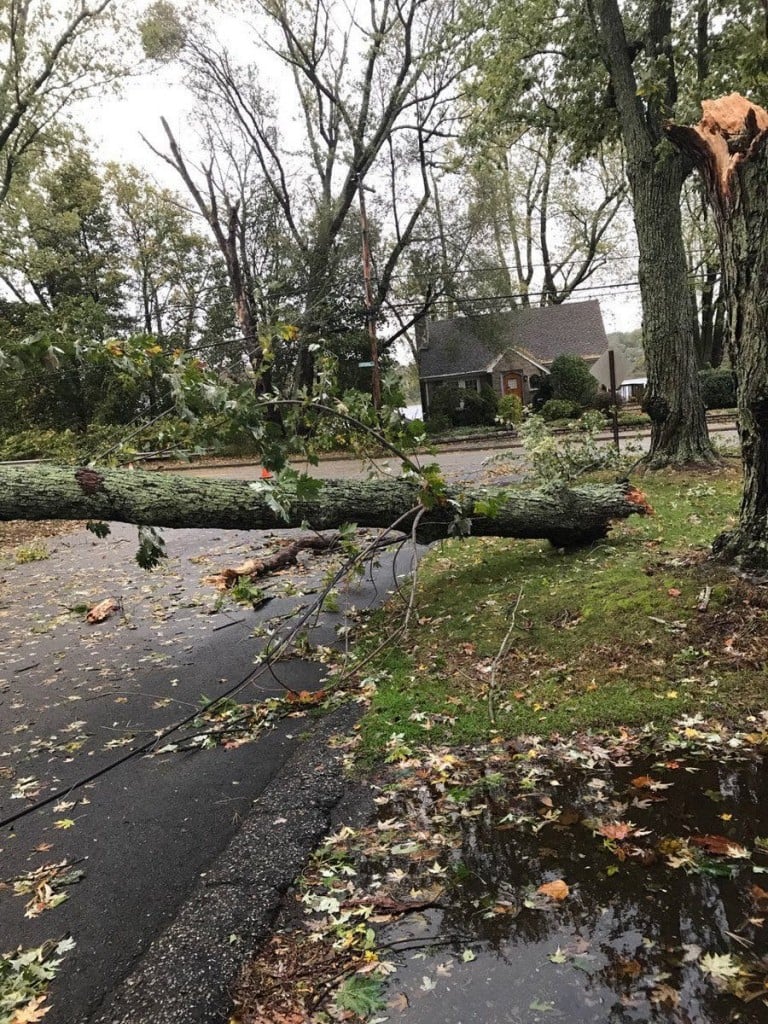 By: Chloe Leshner
Email: cleshner@abc6.com
Twitter: CLeshnerABC6
WARWICK, R.I.(WLNE) — Lights are finally back on for the eighteen homes on Centennial Street left without power for three days following the powerful storm on Sunday.
"I called as soon as it happened and no one really came out but they just came today, three days later," said Bob Morrison, a Centennial Street resident.
A huge tree caused the outage, and significant damage to some of the homes.
And for three days that tree sat blocking the street off.
"I mean no one could get through here absolutely not," Morrison said.
Neighbors concerned, and then angry hat nothing was done about it until today.
"Is aggravating I mean we're half a mile away from the police and fire station and all they do is drive by and say I don't know what to do// any fire department could not get through here, god forbid there was an emergency it would not be nice," said Morrison.
National Grid in the meantime, continues to work diligently, bringing in some 300 workers from all over the country to help restore power to neighborhoods like this one.
"When a storm like this hits there's a lot of power outages people get frustrated and we are sensitive to that at the same time were focused on getting their power up as soon as possible," said National Grid spokesperson Ted Kresse.
National Grid officials say the goal is to have the power back up for the majority of the state by Wednesday night, but they're asking for patience as some people will still be in the dark on Thursday.
©WLNE-TV / ABC6 2017