Three killed in wrong-way crash in Sturbridge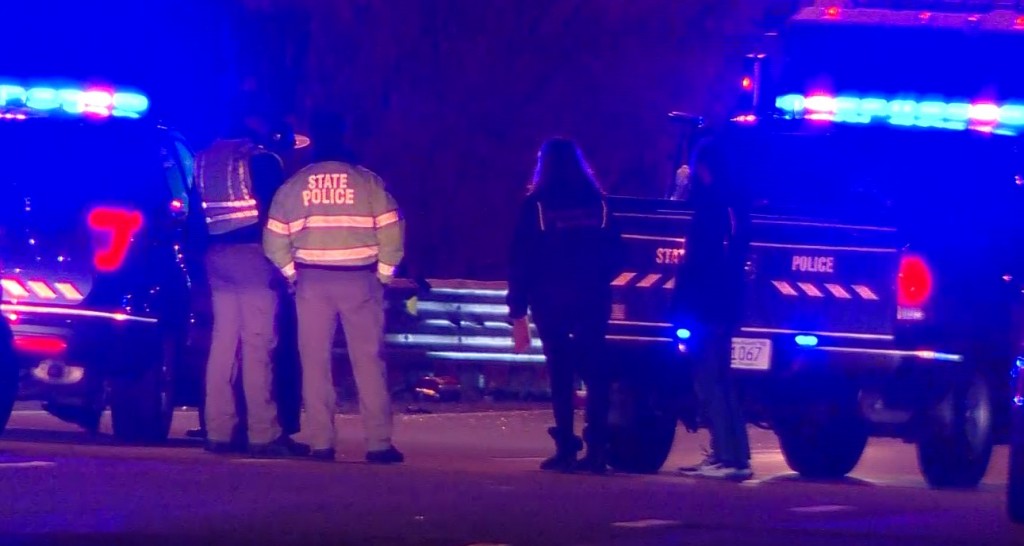 STURBRIDGE, Mass. (WLNE)- Three people were killed in a wrong-way crash in Sturbridge Saturday evening.
The accident happened around 6 p.m. on Route 84 just before Exit 3B. Massachusetts State Police said a 2009 Nissan Murano was driving the wrong way, heading westbound in the eastbound lanes.
State Troopers received a report of the wrong-way driver, and immediately headed toward the area to find and stop the driver.
Minutes later, the wrong-way driver hit a Volvo driving in the eastbound lanes.
State police said the crashed killed three, one occupant in one car and two in the second car involved.
A spokesperson for the department said the scene was cleared about four hours after the crash.
State police identified the driver of the Nissan as Deyja Jackson, 40, of Worcester.
The two victims in the Volvo were identified as Irene Karam, 83, of Manchester, New Hampshire and Patricia Knauer, 62, of Deland, Florida.
The cause of the crash is under investigation.