Three men save girl from jumping off Mount Hope Bridge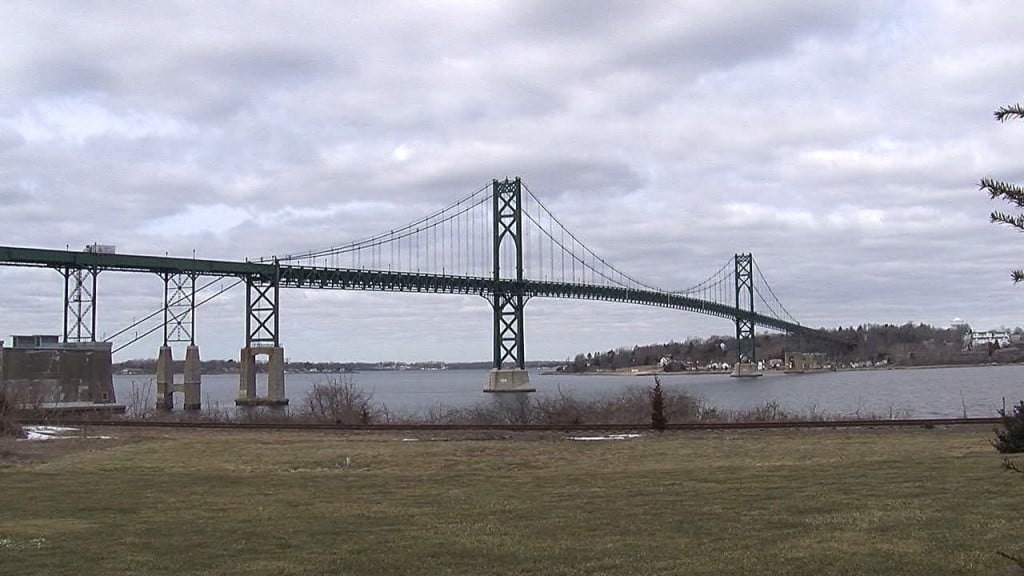 Twitter: @BComakABC6
PORTSMOUTH, R.I. (WLNE) – Three men are being called heroes after they physically kept a young girl from jumping off the Mount Hope Bridge Sunday night.
Now one of the men, Mike Mello, is trying to figure out who the other two good Samaritans are.
Mello says he was heading from Portsmouth to Bristol over the bridge around 10 P.M. Sunday when he noticed something odd.
"On the left side of the bridge I see a woman kind of walking pretty fast," said Mello.
He could see the gentleman in front of him trying to talk to her. At first, he says, he thought the two were having an argument, and called police, and then started to record on his phone. But he soon realized, this was no argument.
Mello asked if the man knew the young girl, but he said no.
"I don't even know what I was thinking," said Mello. "I just wanted to help."
That's when he and two other men jumped out of their cars.
"It looked like she was about to jump so that's when we started heading over towards her," recalled Mello. "It just happened so fast."
Mello says the girl, who Portsmouth Police simply identified as a juvenile, started to climb over the ledge of the bridge.
"So there was three of us holding on to her as she was hanging off the side of the bridge," said Mello.
Mello does not know who these two other men were, but said he was impressed by their actions, saying that not many would have done the same.
"You have three guys holding on to somebody on a bridge, and people are slowing down, but they're still driving by," explained Mello. "Nobody is helping."
Once Portsmouth Police arrived on scene, an officer pulled the girl back over the bridge railing to safety.
Mello, who is a military veteran, and has unfortunately known many people who have ended their own lives, is wishing all the best for the young girl.
"Being that young, I think she still has a lot of things to look forward to her in life. She's too young," said Mello. "Hopefully she can move on and get past it and get help. And keep on going."
In a statement, the Rhode Island Turnpike and Bridge Authority said:
"RITBA continues to consider the many factors associated with such initiative of installing netting or fencing on our bridges. We have been monitoring what other bridge authorities have done regarding fencing and/or netting. Before anything can be attached to or constructed on our bridges, we'd have to engage in engineering studies which would include load and wind analysis. Those types of studies have not yet been initiated."
Mello wants the public to know that between himself, the other bystanders, and the police, this was a complete team effort, which is why he wants to find the other two good Samaritans.
If you were one of these men, you can contact Mike here.
©WLNE-TV/ABC6 2019