Three PC Friars help students gets a handle on the power of the pen for RI Write on Sports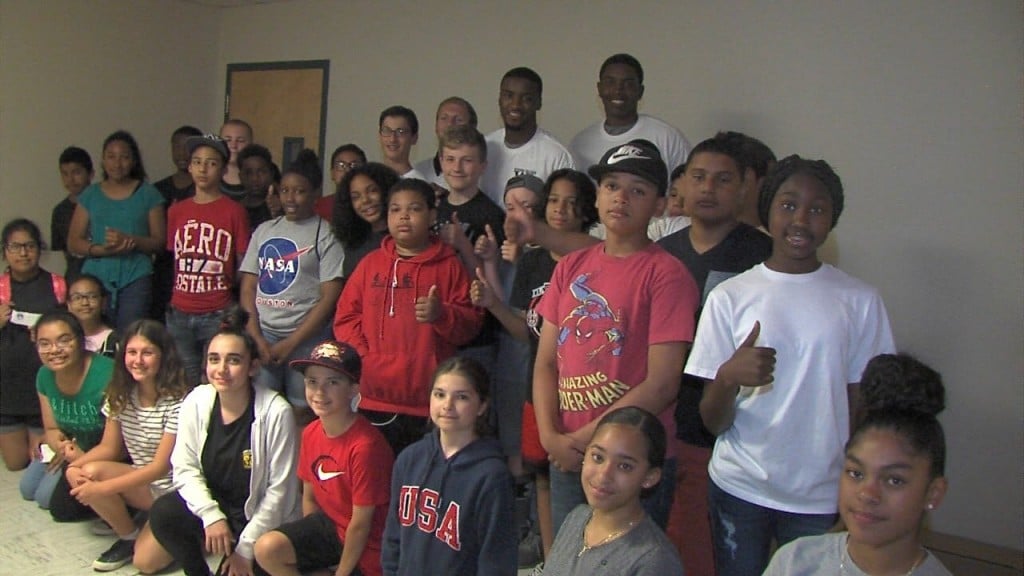 By Ken Bell
kbell@abc6.com
A special program called RI Write on Sports is helping underprivileged middle school students understand the power of the pen.
PC players Kalif Young, Alpha Diallo and Andrew Fonts helped the students get a look at life beyond the game of basketball.
After spending 32 years as a sportswriter for the Providence Journal, Steve Krasner heads up a program aimed as helping students gain confidence as they prepare for the future.