Three pulled from burning Providence building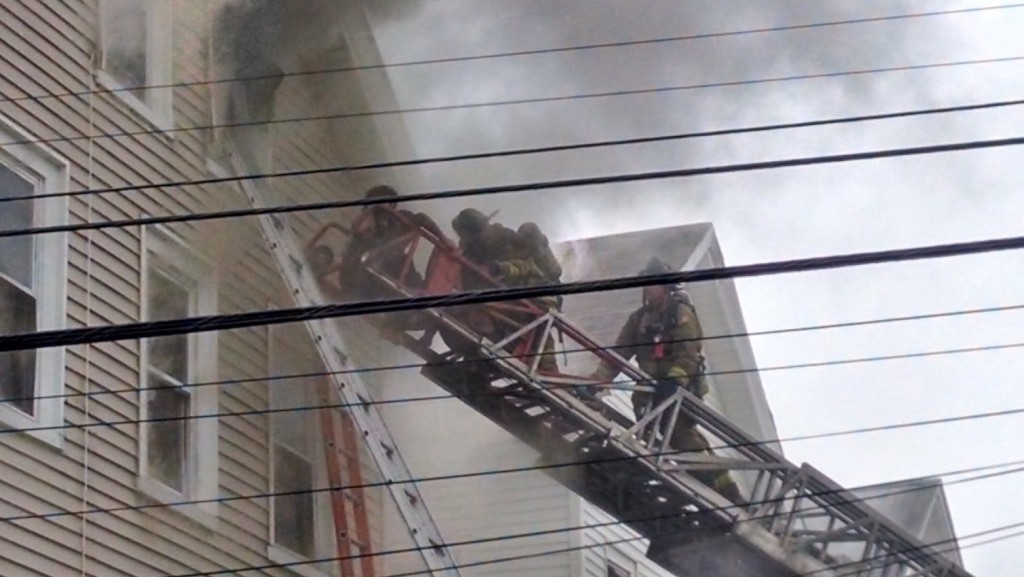 Nicole Brazier
@NicoleBrazierTV
nbrazier@abc6.com
PROVIDENCE – the flames were bursting out – burning red!))
As fire took over a multi–family home on Zone Street in Providence, a young girl stood outside in shock. 10 year old Charmaine Haney had just saved her 6 month old baby brother.
"I grabbed my baby brother and told my uncle and then we all ran outside, and my three siblings were trapped upstairs," she said.
Firefighters scrambled up the ladder to rescue the 19, 18, and 11 year-olds.
"They saw the victims at the window and they went for the victims, and removed them one each from each window and miraculously, there was a gentleman who scaled the roof and was perched on that perch up there," said Providence Fire Operations Chief Daniel Crowley
"They were yelling and screaming, it was still burning red flames at the time over there, and they were saying get me out! Get me out! You could hear a baby screaming," said eyewitness Tamera Barles.
All three kids were rushed to the hospital for serious burns and smoke inhalation.
45 firefighters battled the blaze, which they believe started in a second floor bedroom.
8 people were home at the time, and though the inside of the building is severely damaged, the families say they're thankful to have each other this Christmas.
"We lost everything and that's fine, I have you and that's all I cared about not loosing," said Charmaine's mother Teresa Allen, also mother to the three burn victims.
"The firefighters union and the fire department are going to make sure that their Christmas is not interrupted. Especially given the acts of courage and bravery that really make Christmas, put it all in perspective for us," said Providence Arson Investigator Paul Doughty.
One firefighter was injured, but not seriously.
Several other tenants, and one dog, all made it out safely.
(c) WLNE-TV 2014